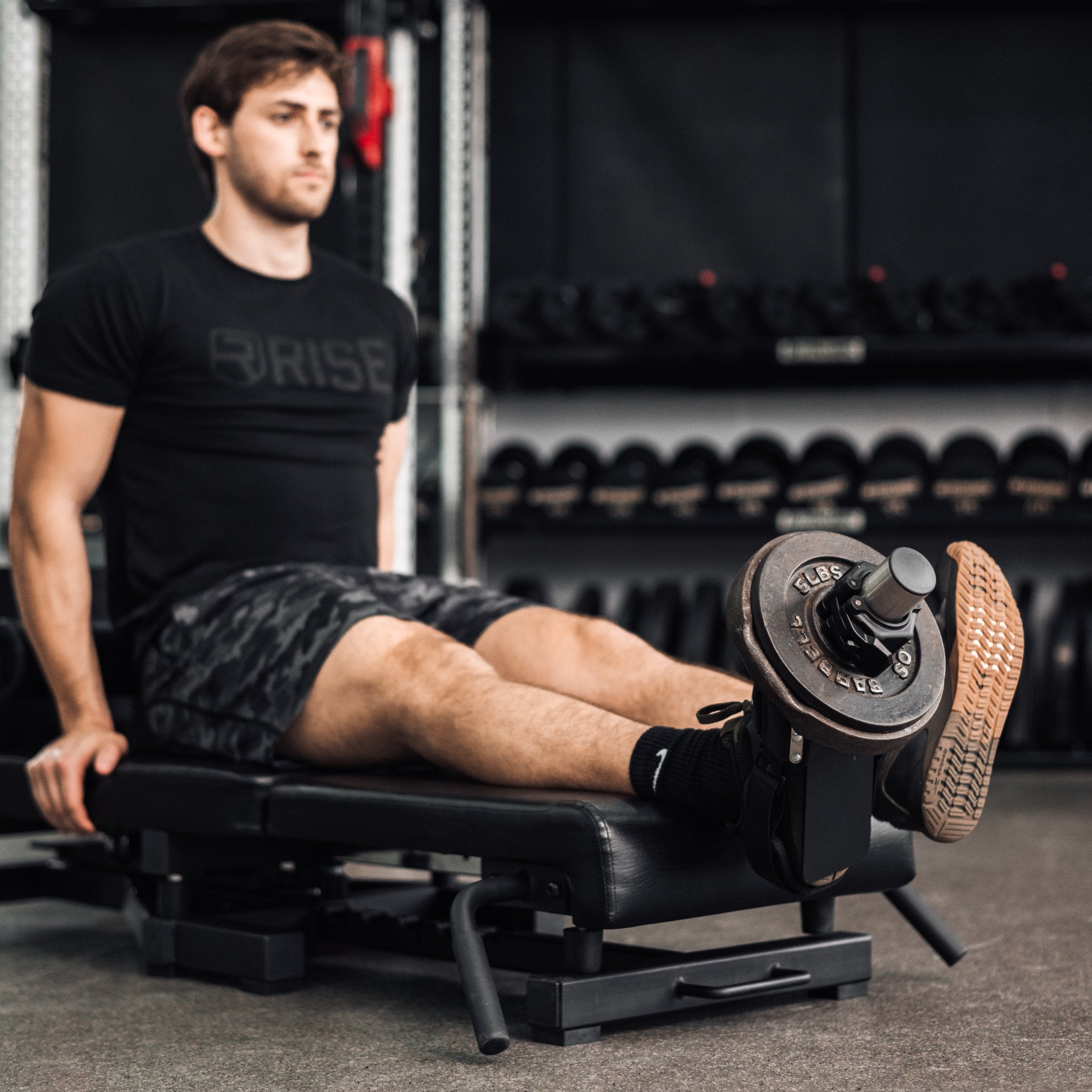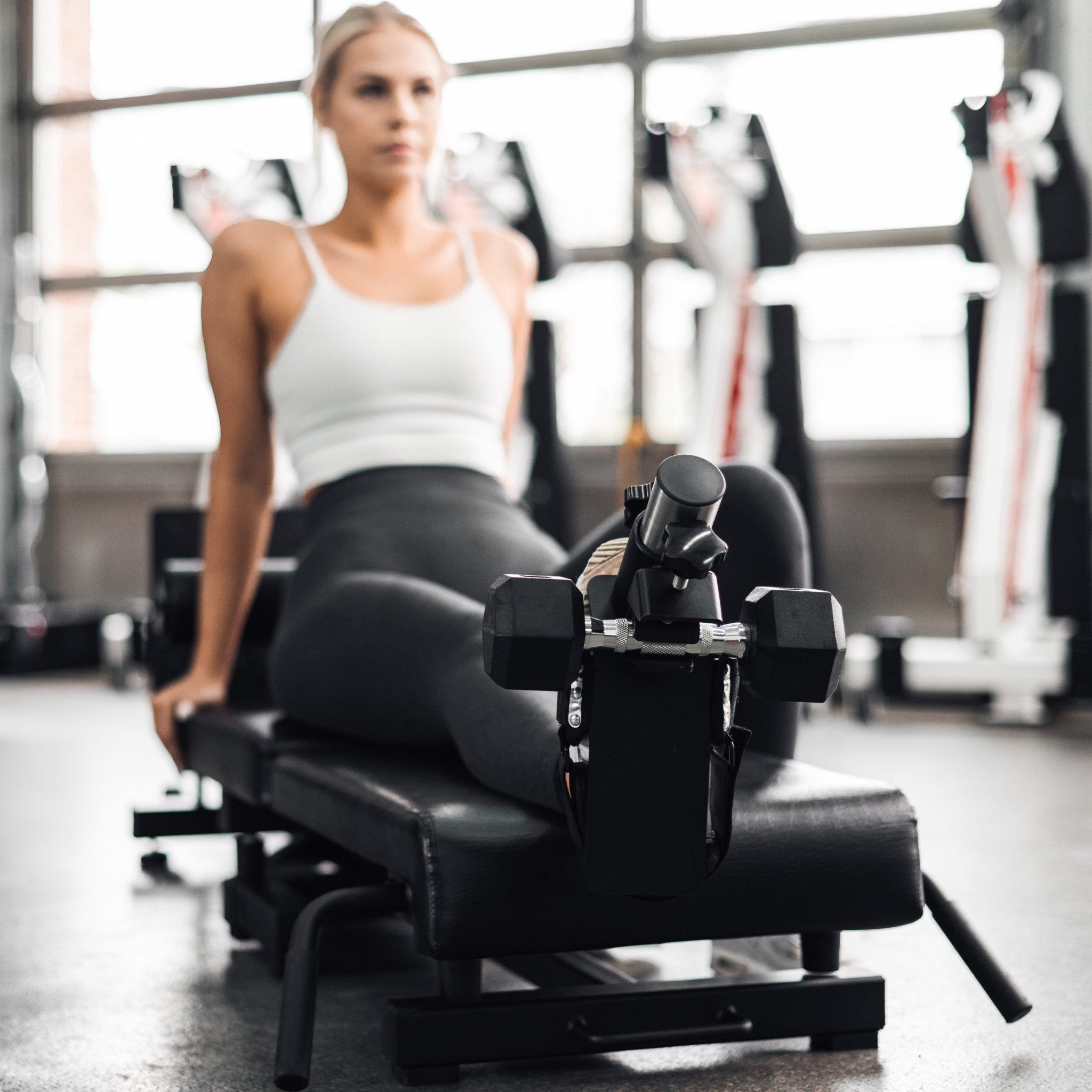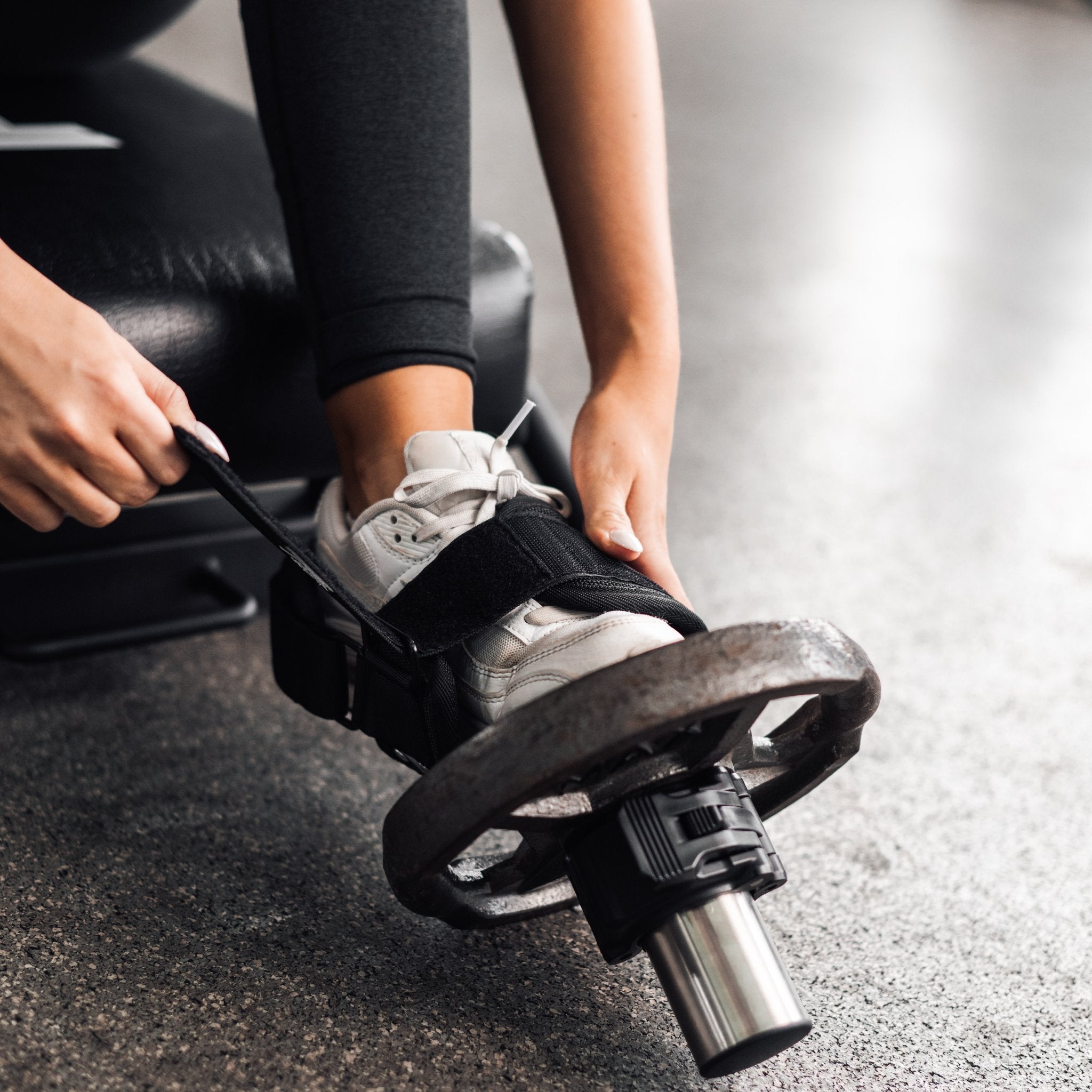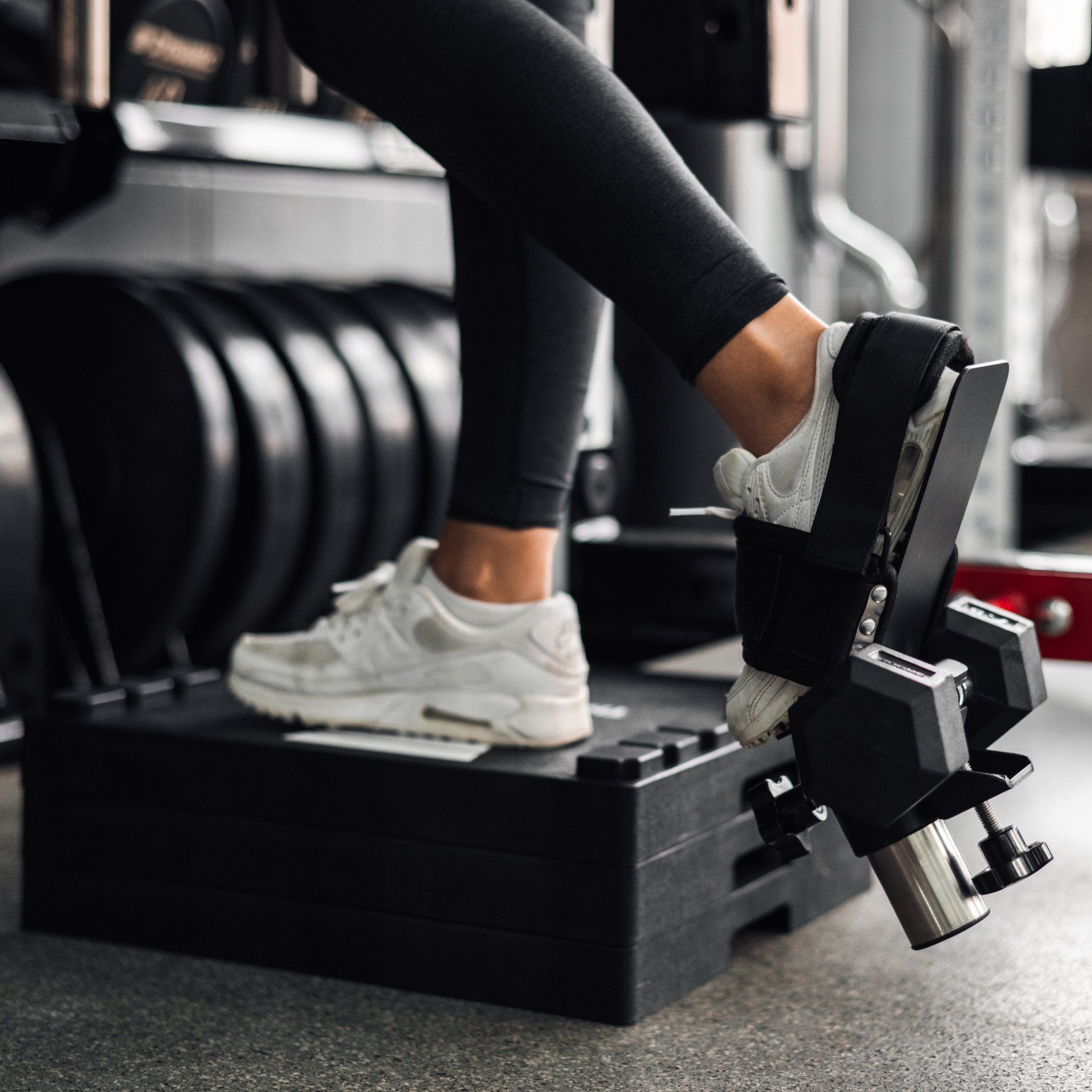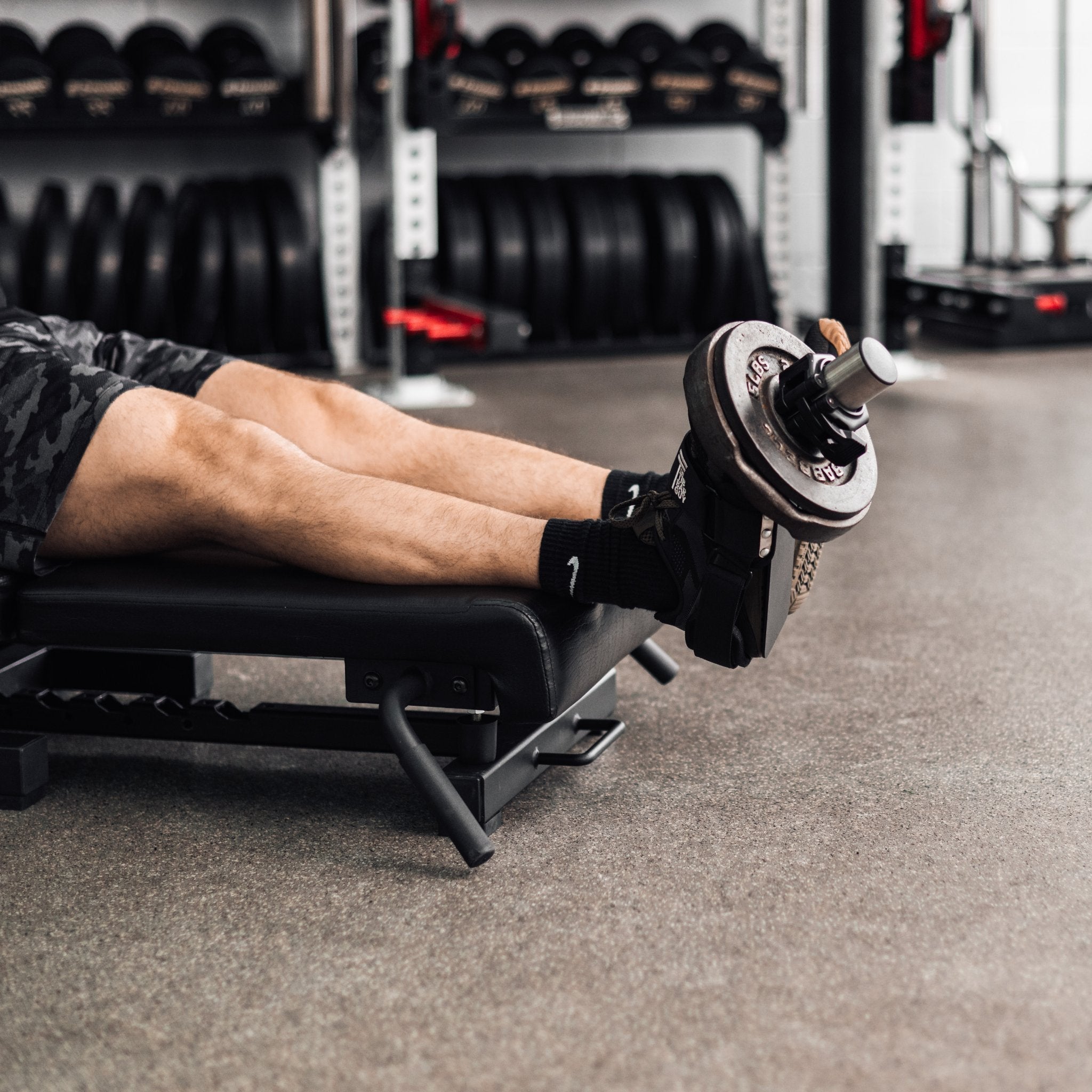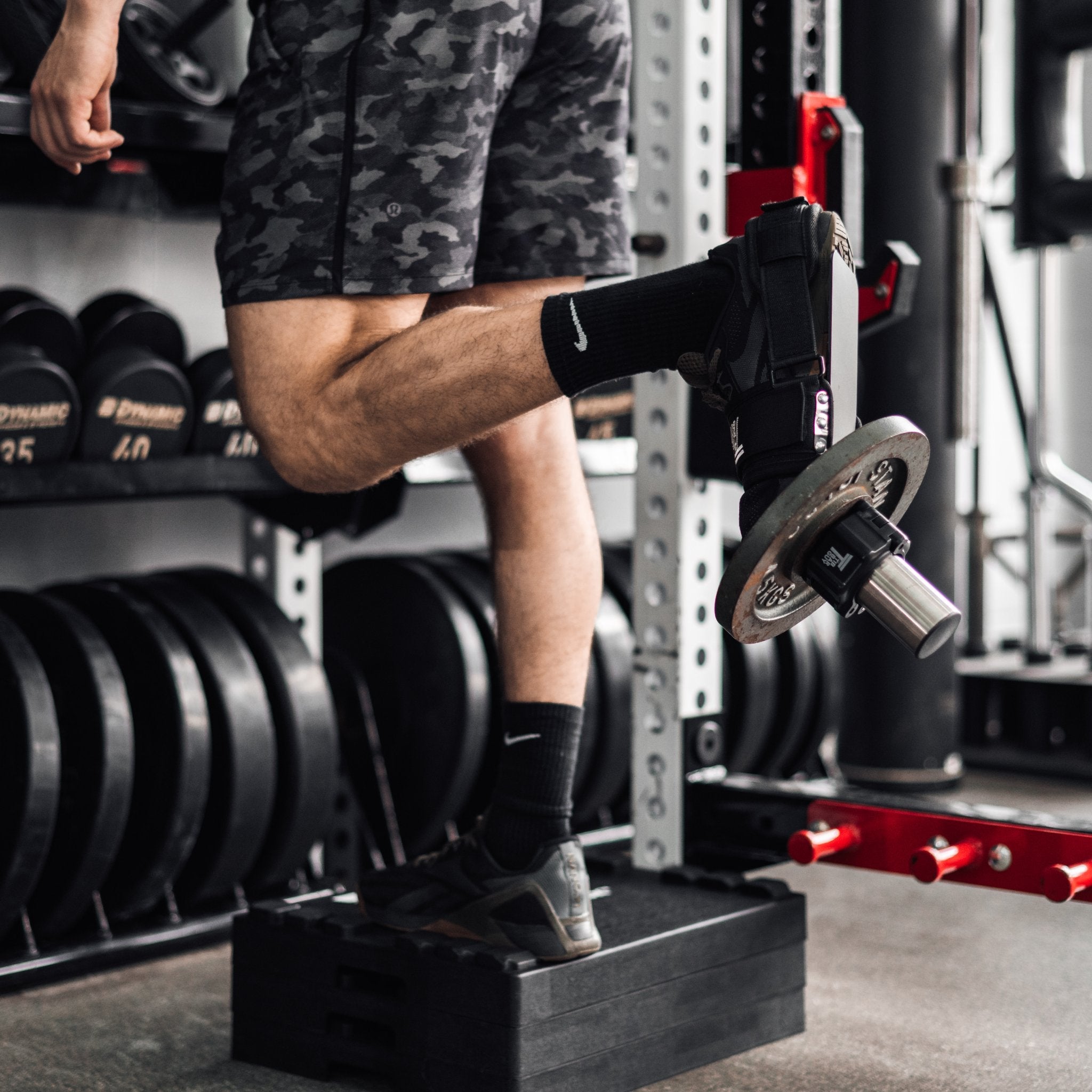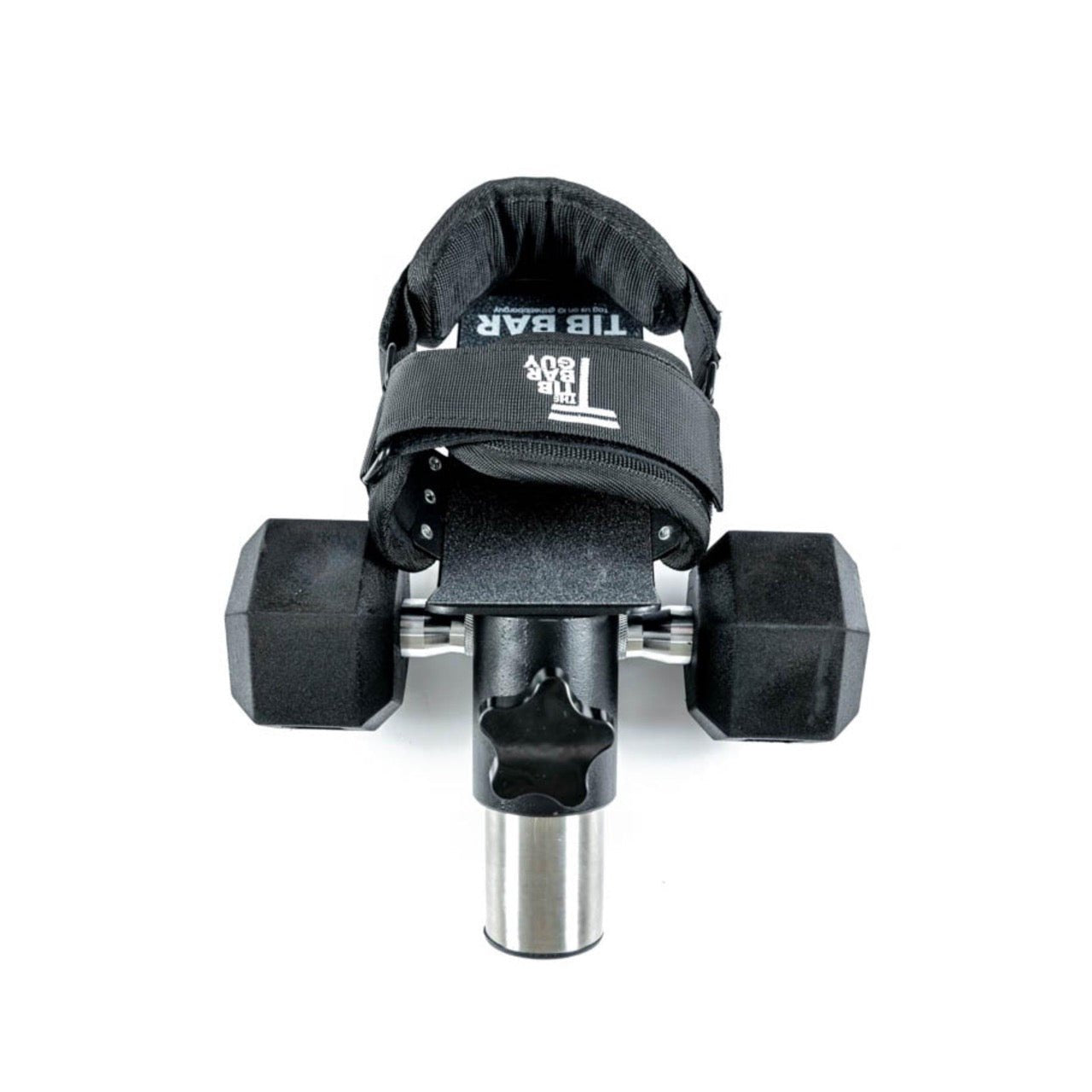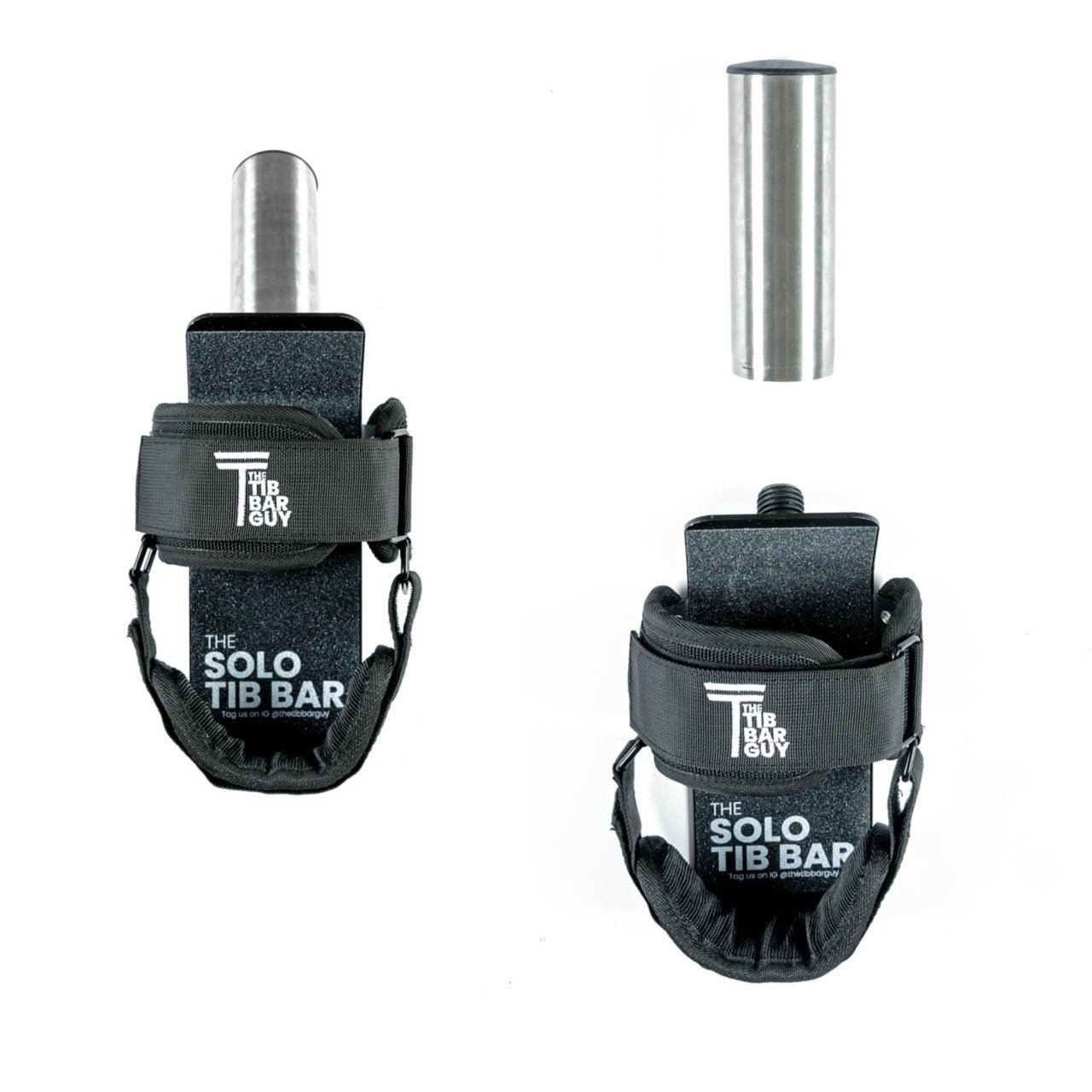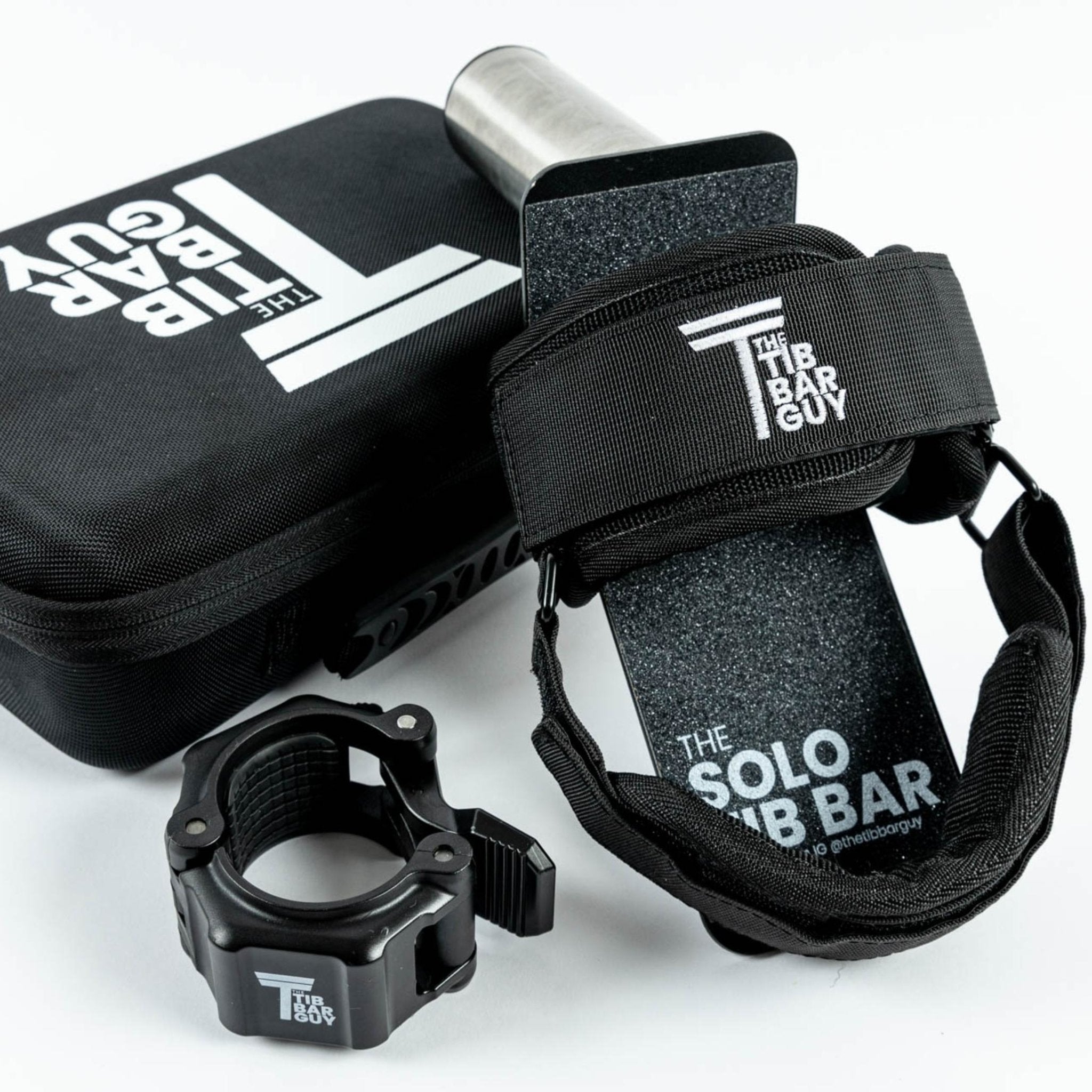 The Solo Tib Bar
PRE ORDER TODAY! THE SOLO TIB BAR WILL BE SHIPPING EARLY DECEMBER!!

---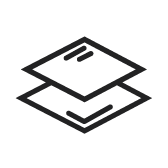 Heavy-Duty Steel Construction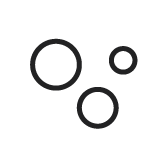 Ultra Secure Commercial Grade Straps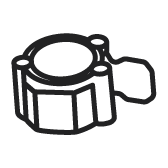 Patent Pending Dumbbell Clamp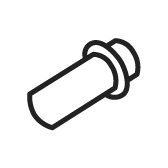 6" Stainless Steel Loading Bar

Fits 2" Olympic Size Weight Plates & Dumbbells

Tested up to 100lbs
The Solo Tib Bar is a perfect solution for those wanting to start using a single-foot Tib Bar and doing Tibialis Raises, Hip Flexor Raises, Ankle Rotations, Hamstring Curls & way more!

Every Solo Tib Bar includes our patent pending dumbbell clamp to now allow for the use of a dumbbell instead of weight plates!
Using the Solo Tib Bar when training will help to strengthen the muscles, tendons, and ligaments in your lower body allowing yourself to build up strength and flexibility to help decrease the chance of injury.
Perfect for Knees Over Toes Training, Home & Commercial Gyms, Sports teams, Cross Fit, group training, athletes, physical therapists & more!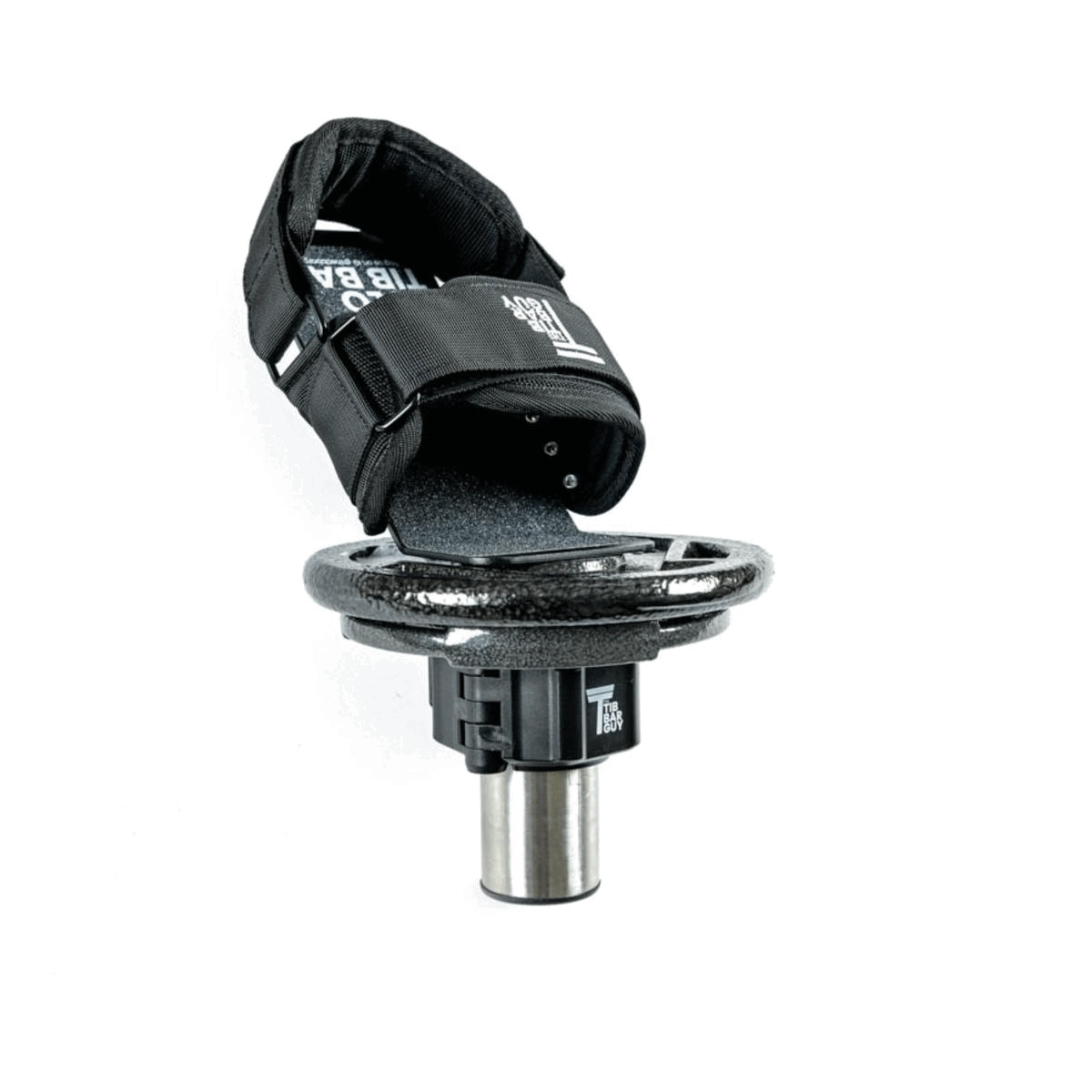 Use Plates or Dumbbells
Don't let your equipment be the reason to not train! Use weight plates or dumbbells!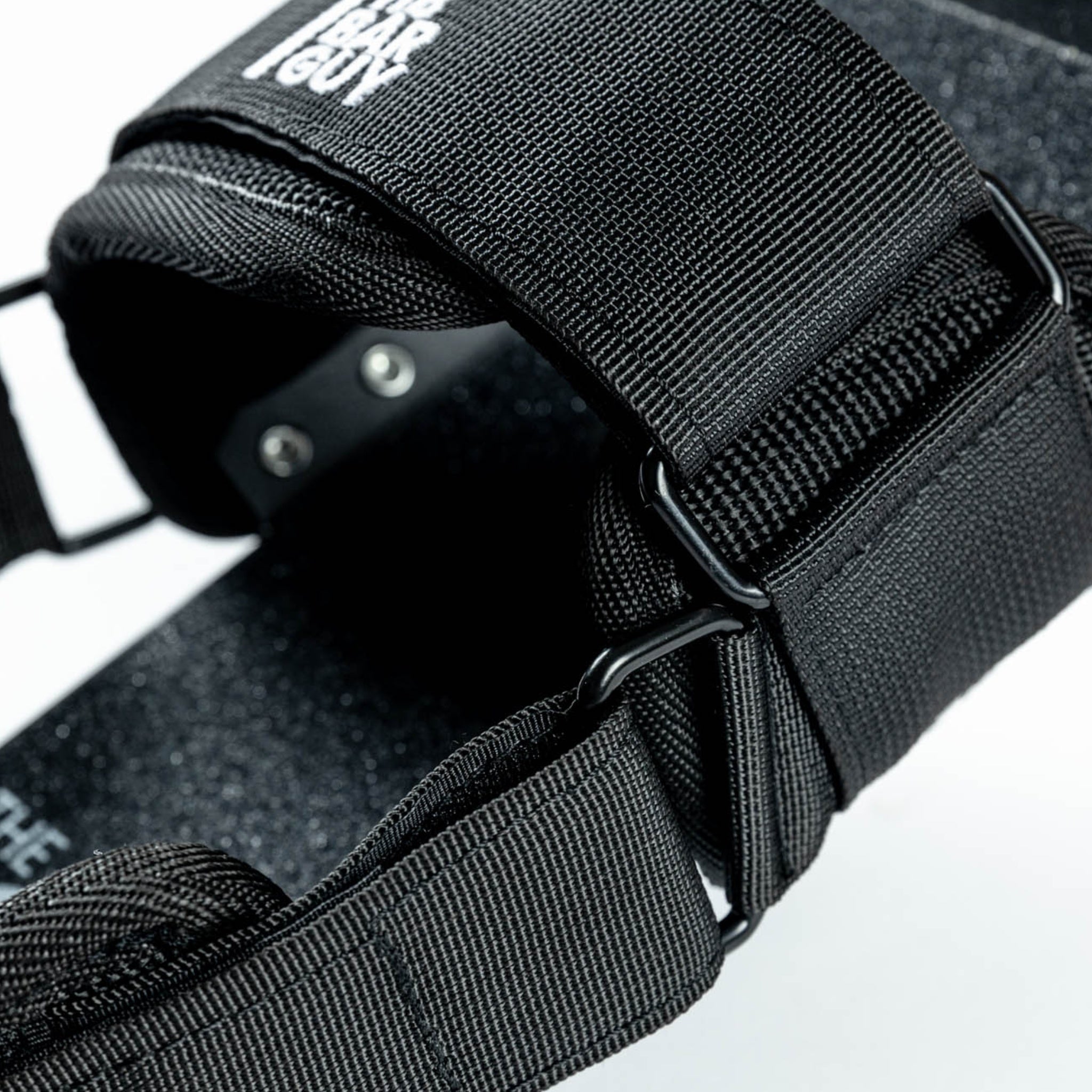 Unmatched Quality
Commercial grade steel frame, stainless steel loading bar, & highest quality strapping system to ensure the most comfortable & secure fit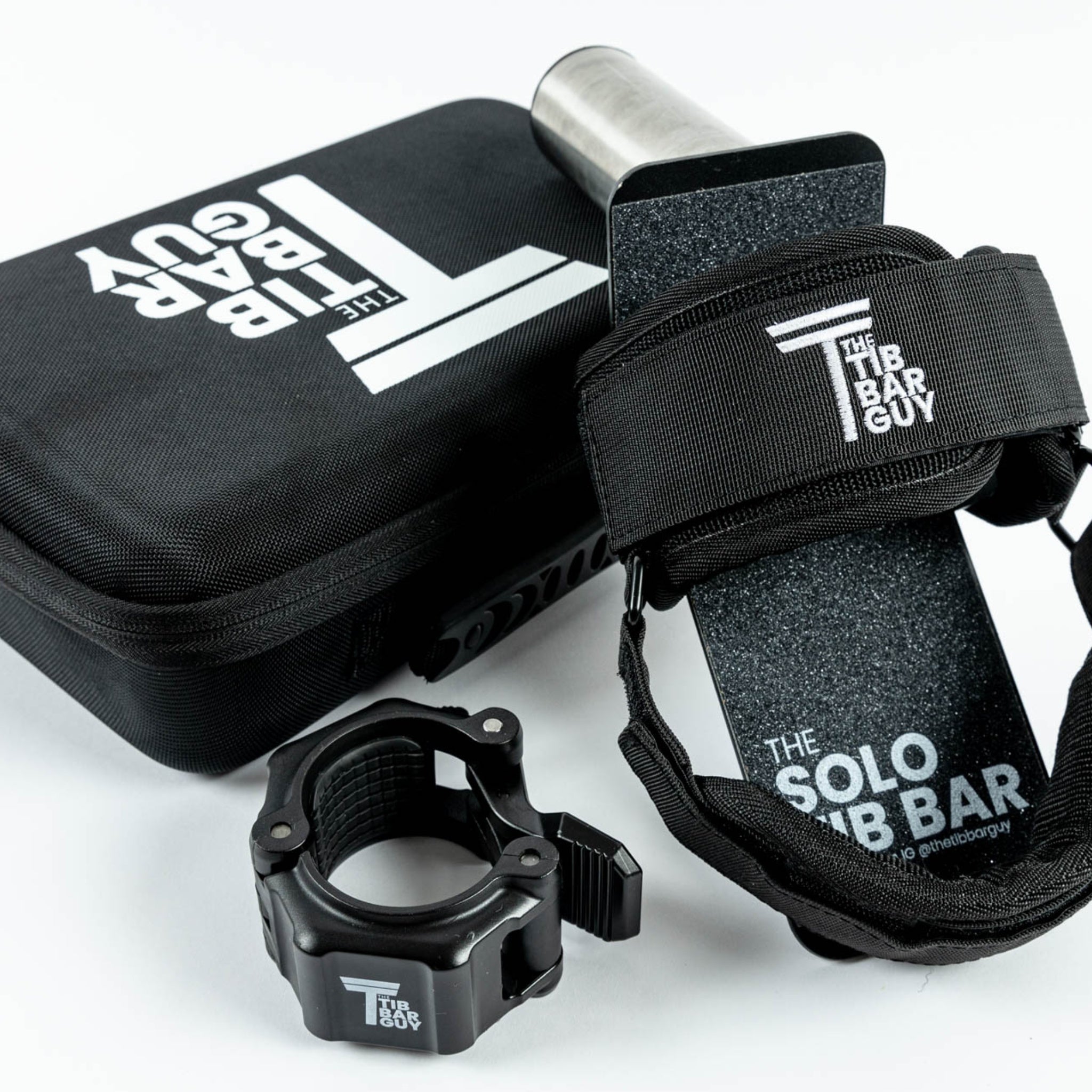 Take Anywhere
The included travel / storage case is the perfect way to take your training on the go!
TRAINING WITH THE SOLO TIB BAR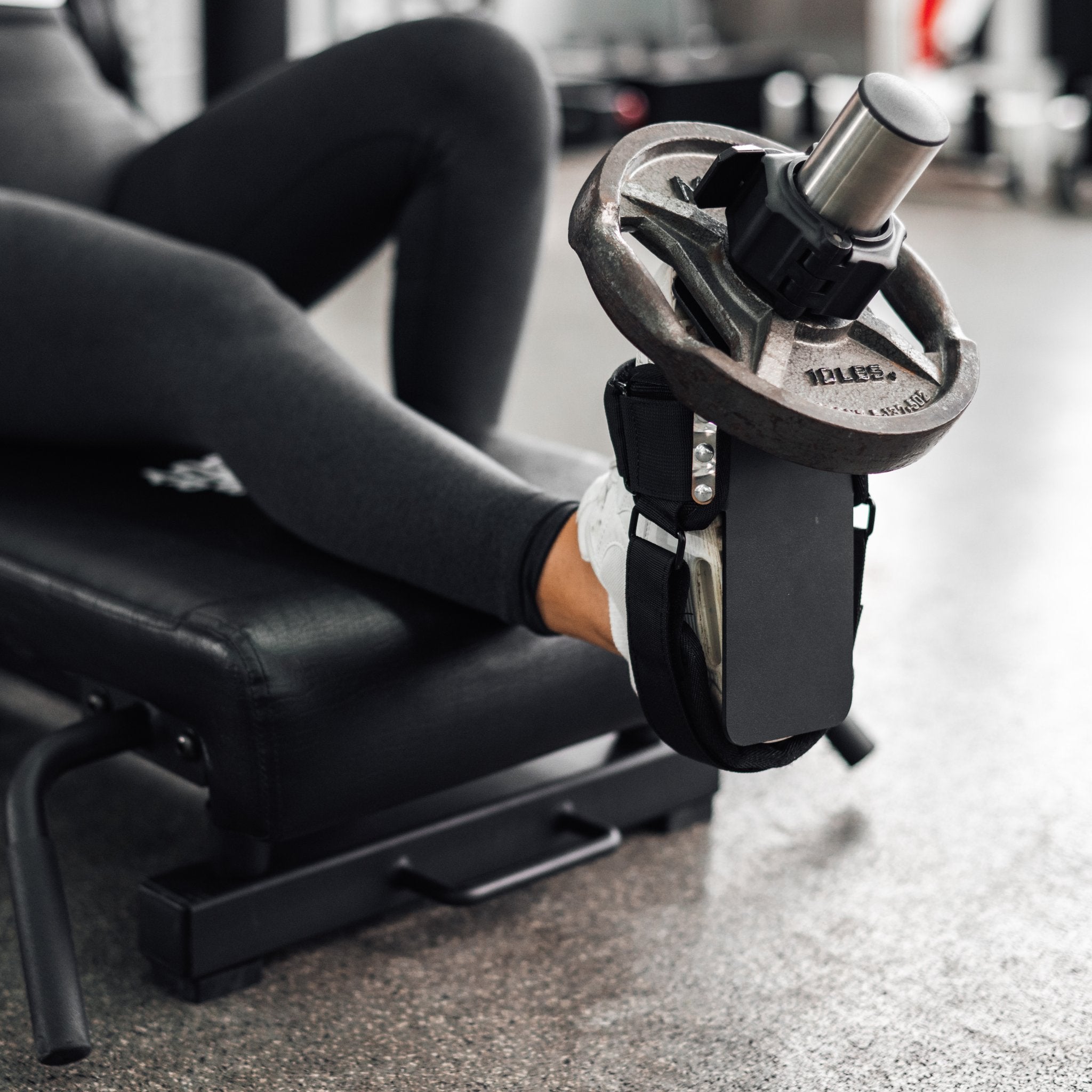 Tib Raises
When the Tibialis Anterior muscle is weak, the undue force being generated through walking, running, or jumping can cause knee pain and shin splints.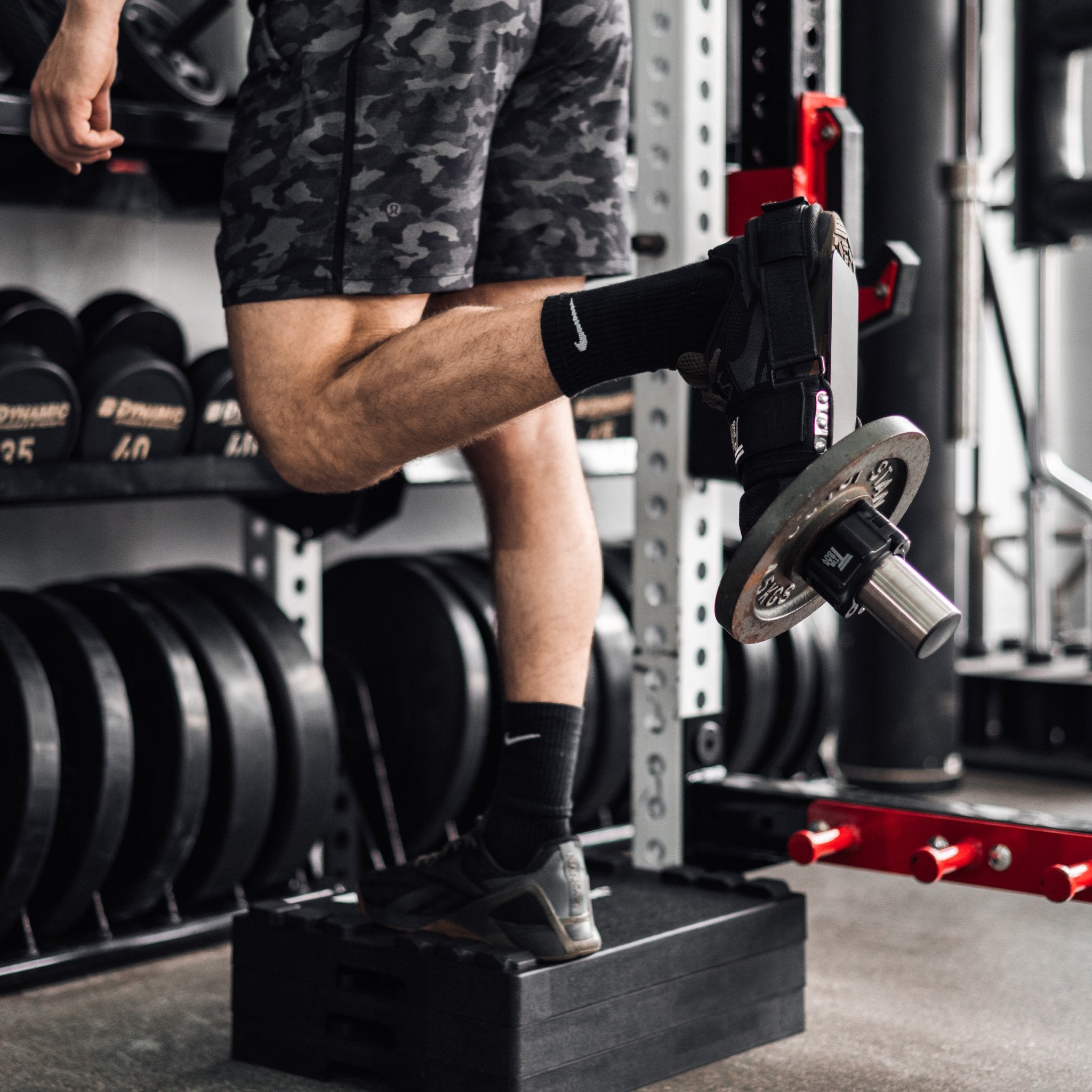 Hamstring Curls
Training Hamstrings are one of the most important exercises to help prevent lower body injuries.
Hip Flexors
Your hip flexors are the muscles that are used to lift your legs when running or jumping. These are vital to train for impact sports and injury prevention.
THE SOLO TIB BAR IN ACTION!
HEAR FROM OUR CUSTOMERS
THE SOLO TIB BAR REVIEWS
What is a Solo Tib Bar?

A Solo Tib Bar is a single foot Tibialis Anterior training device designed to strengthen the tibialis anterior by doing tib raises + you can also perform ankle rotations, hip flexors, leg extensions, & hamstring curls!
How to use The Solo Tib Bar.

Please see click HERE to watch on YouTube!
What size weight plates does The Solo Tib Bar accept?

The Tib Bar Pro has been designed for Olympic and Competition rubber bumper plates that are 2" size. The Tib Bar is not compatible with standard 1" sized weight plates. If you are unsure or have questions regarding this please contact us before purchasing.
Does The Solo Tib Bar come with weights?

The weight plates shown in the pictures and videos are for illustrative purposes only and are not included with the purchase of The Solo Tib Bar.
What is the maximum weight capacity for The Solo Tib Bar?

We have tested and designed The Solo Tib Bar Pro to easily work with up to 100lbs. Any weight above your bodies accepted tolerance is not recommend and shall be used at your own risk. For reference, the typical weight range is between 10-25 lbs.
Foot Size / Barefoot Exercise?

The Solo Tib Bar is designed to be used with nearly all feet sizes from size 4-16. This product can be used bare foot however it was designed to be used with a shoe on for optimal fitment.
What exercises do you perform with The Solo Tib Bar?

A Solo Tib Bar is a single foot tibialis anterior training device that can be used to perform weight loaded ankle dorsiflexion, ankle rotations, and hip flexors, hamstring curls, donkey kicks, & much more!
The Solo Tib Bar Gear Specs

Weight: 7 lbs
Height: 5.5"
Length: 13.5"
Width: 5.5"
Heavy-Duty Steel Construction
Premium Strapping & Padding
Dumbbell Clamp
Premium Weight Clamp
Removable Loading Bar
High Quality Non-Slip Grip Tape
Tested up to 100 lbs
Travel / Storage Case
Black Powder Coat Finish
Weight Plates & Dumbbells Not Included.
Shipping

All products, excluding pre-order items, ship the next day, except for orders received on Saturday after 12pm EST or otherwise stated on the product listing. Orders received on Saturday after 12pm EST and Sunday will be processed on the next business day.

Shipping for the contiguous United States takes between 2-5 business days and is shipped through USPS®, UPS Ground®, or FedEx®.

Delivery details will be provided via email, which is sent after your order has been processed.
FREQUENTLY BOUGHT TOGETHER
FOLLOW US @THETIBBARGUY
Share your #thetibbarguy training to be featured!
This product has no reviews yet.