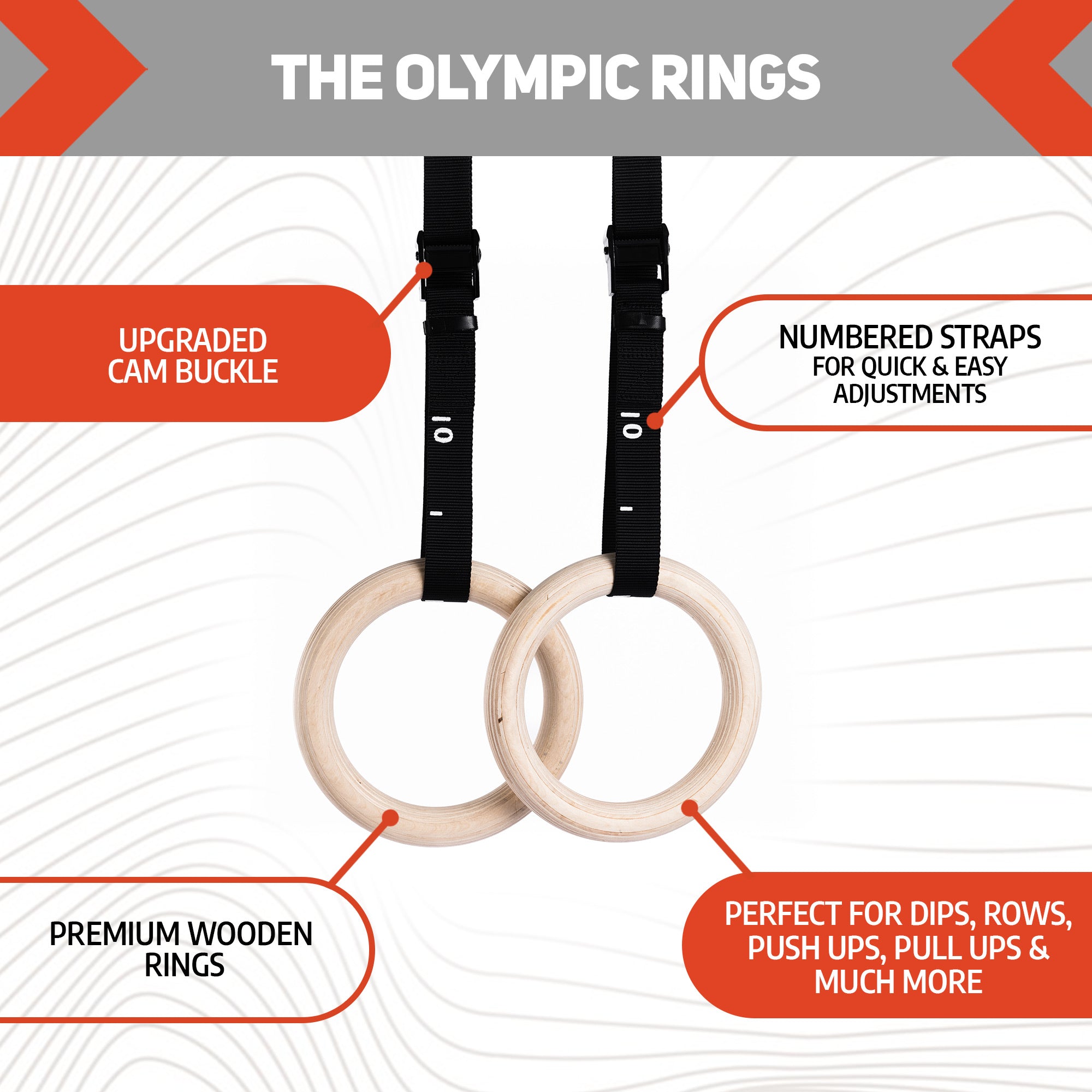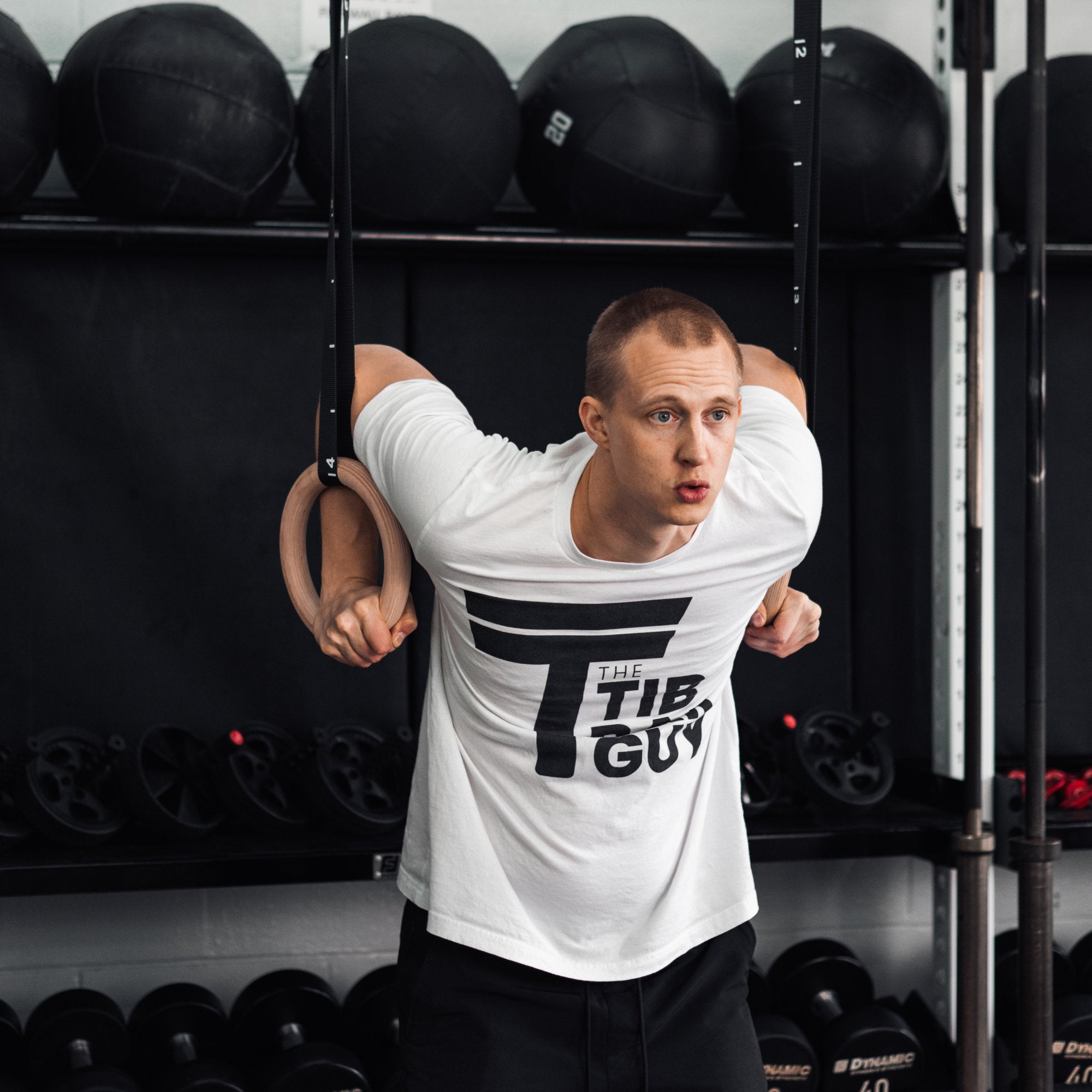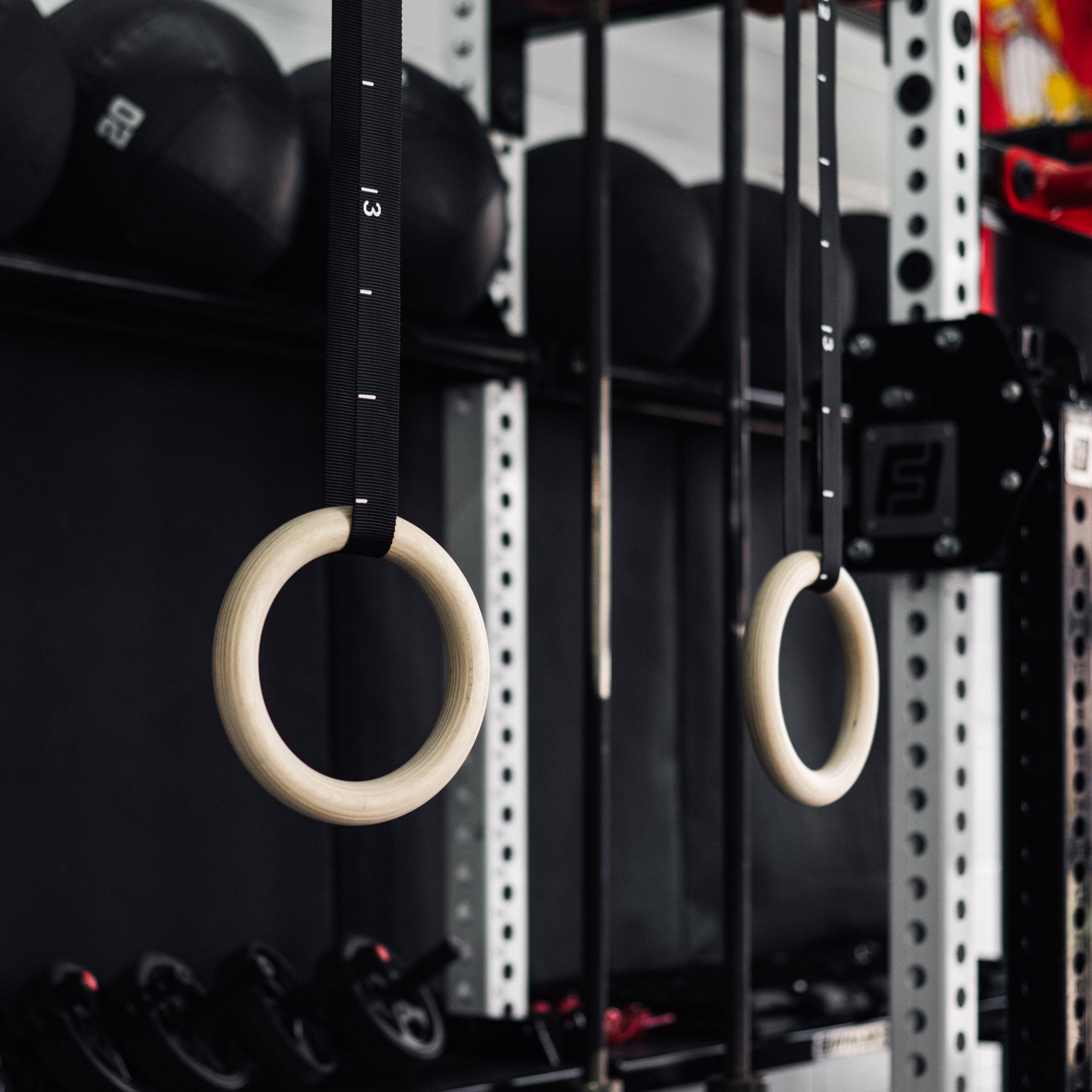 The Olympic Rings
---

Perfect For Home & Commercial Gyms

Fully Adjustable - 14 Levels

Commercial Grade Straps & Wooden Rings
Elevate your fitness journey to new heights with our premium Wooden Olympic Rings. 
The instability of the rings forces your muscles to work harder to stabilize your body, making them a valuable tool for functional strength training.
Use our rings to perform these exercises, Ring Dips, Ring Push-Ups, Ring Rows, Ring Pull-Ups, Muscle-Ups, Front and Back Levers, L-sits and V-sits, Ring Planks, Ring Handstands, Mobility and Stretching & much more!
Easily adjust between 14 settings depending on what exercise you are performing and know your secure with our commercial grade straps and rings.
Weight: 3.5 lbs
Outside Diameter: 9.25"
Inside Diameter: 6.75"
Ring Thickness: 32.3mm
Strap Length: 14 - 1' Settings
Heavy-Duty Construction
Commercial Grade Straps
Premium Wooden Rings
Commercial Grade Buckle
Compact Design
No Tools Required
Set of Two Rings
All products, excluding pre-order items, ship the next day, except for orders received on Saturday after 12pm EST or otherwise stated on the product listing. Orders received on Saturday after 12pm EST and Sunday will be processed on the next business day.

Shipping for the contiguous United States takes between 2-5 business days and is shipped through USPS®, UPS Ground®, or FedEx®.

Delivery details will be provided via email, which is sent after your order has been processed.
FOLLOW US @THETIBBARGUY
Share your #thetibbarguy training to be featured!
This product has no reviews yet.