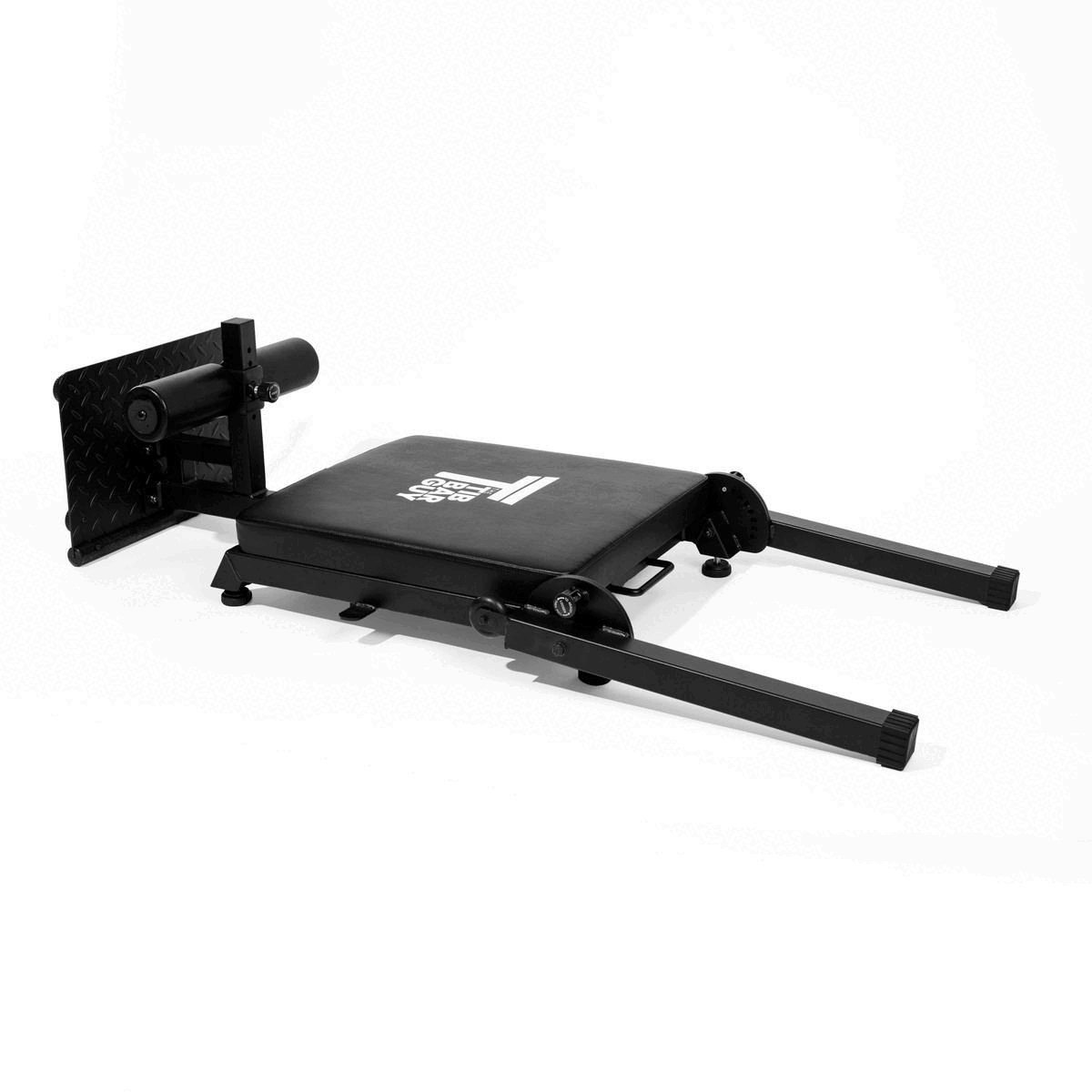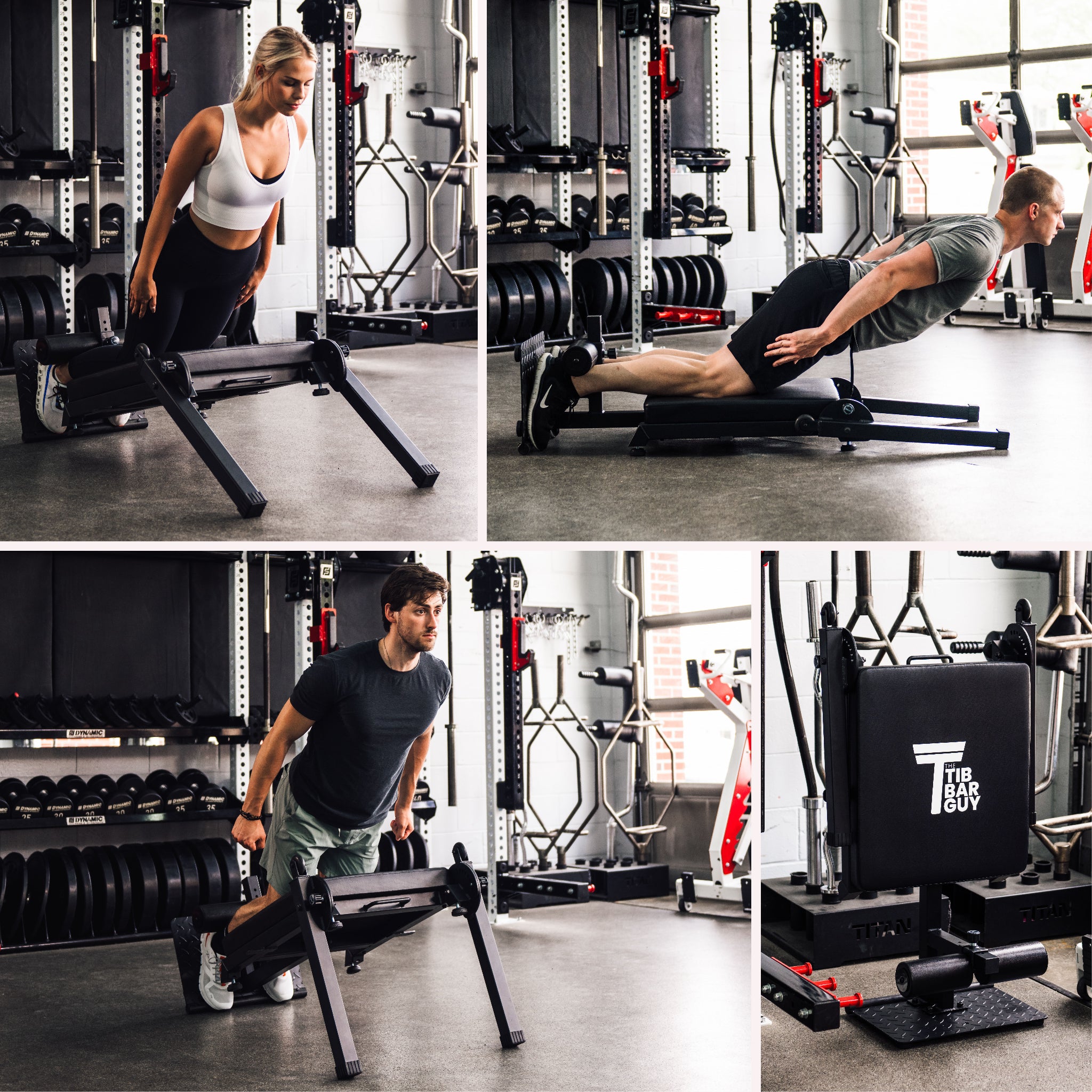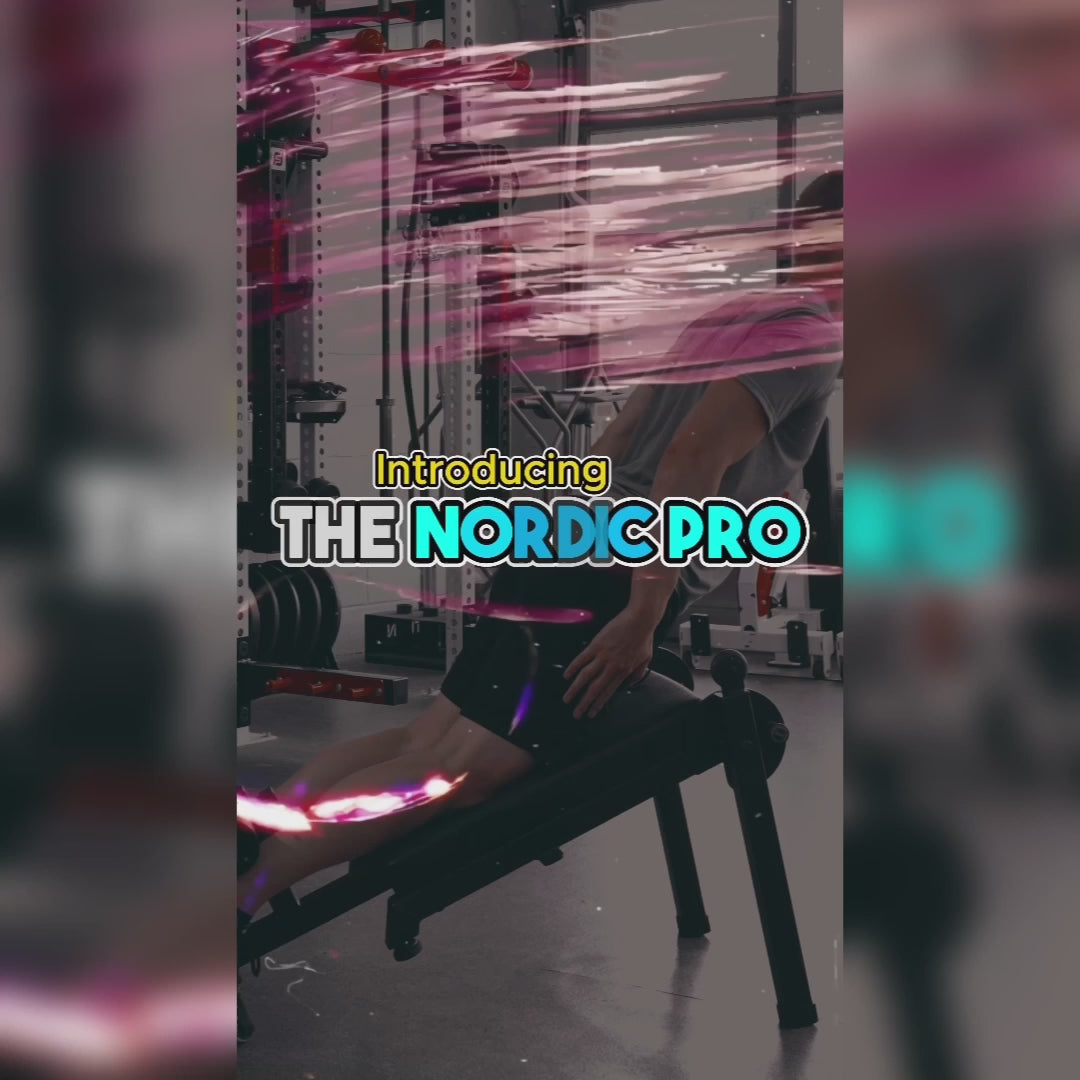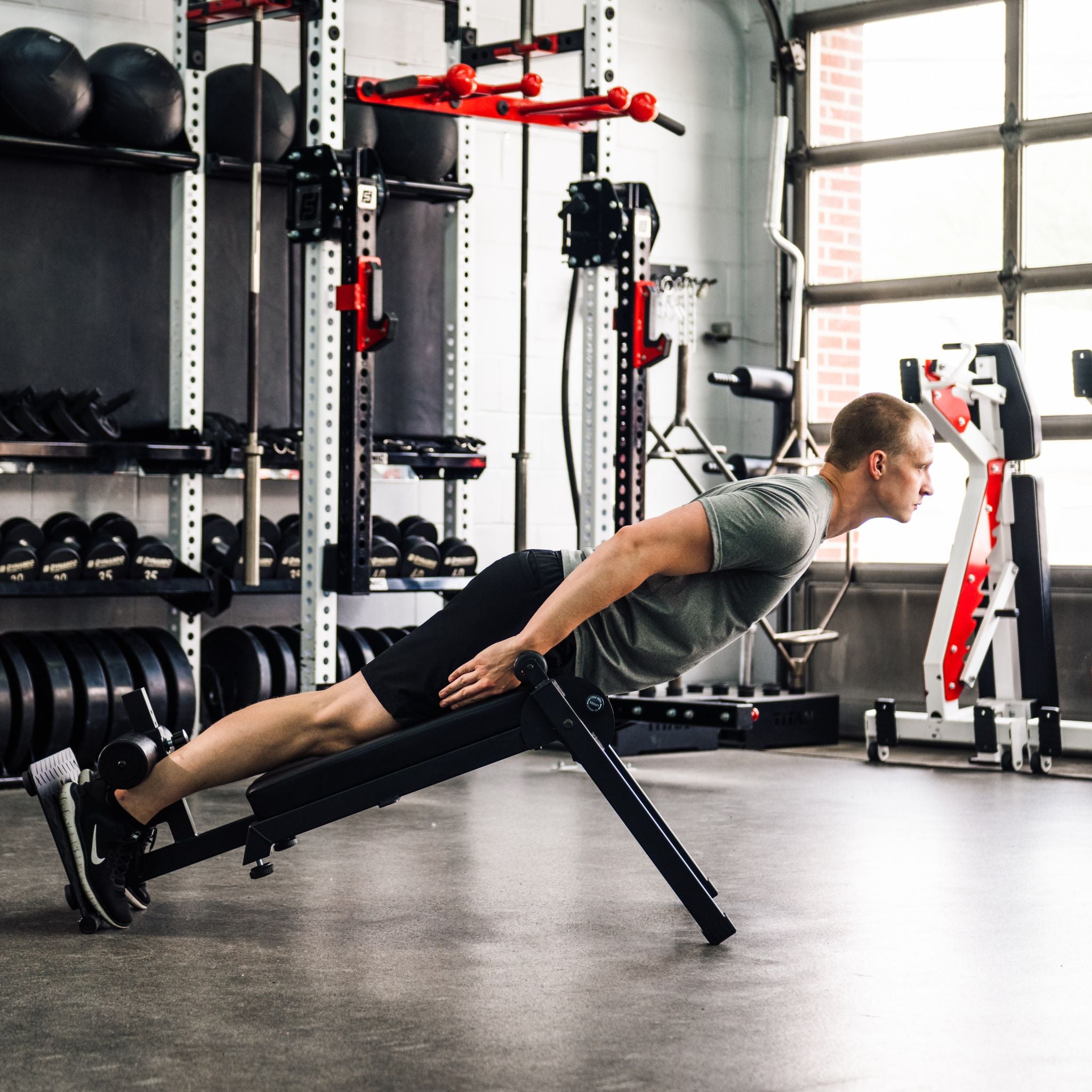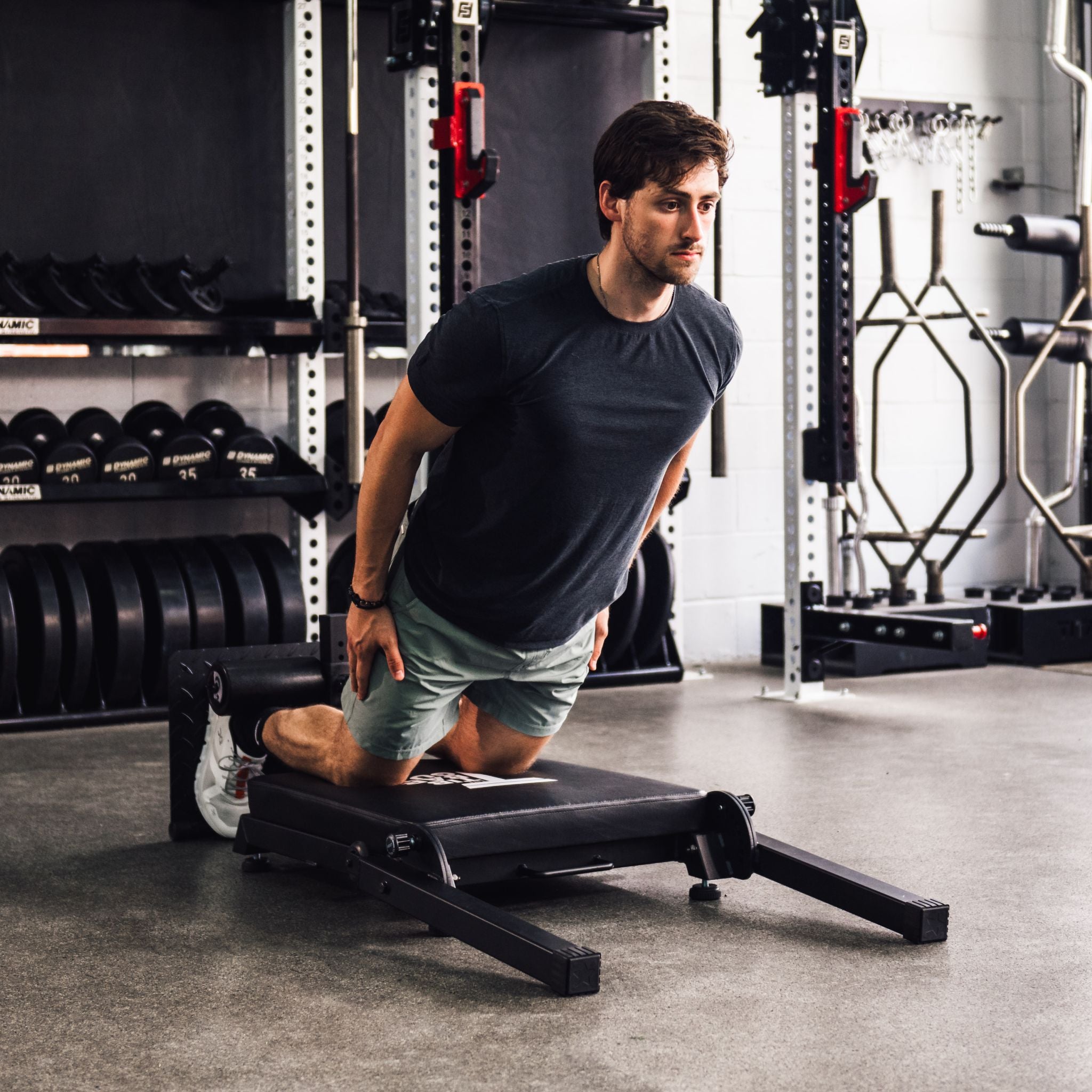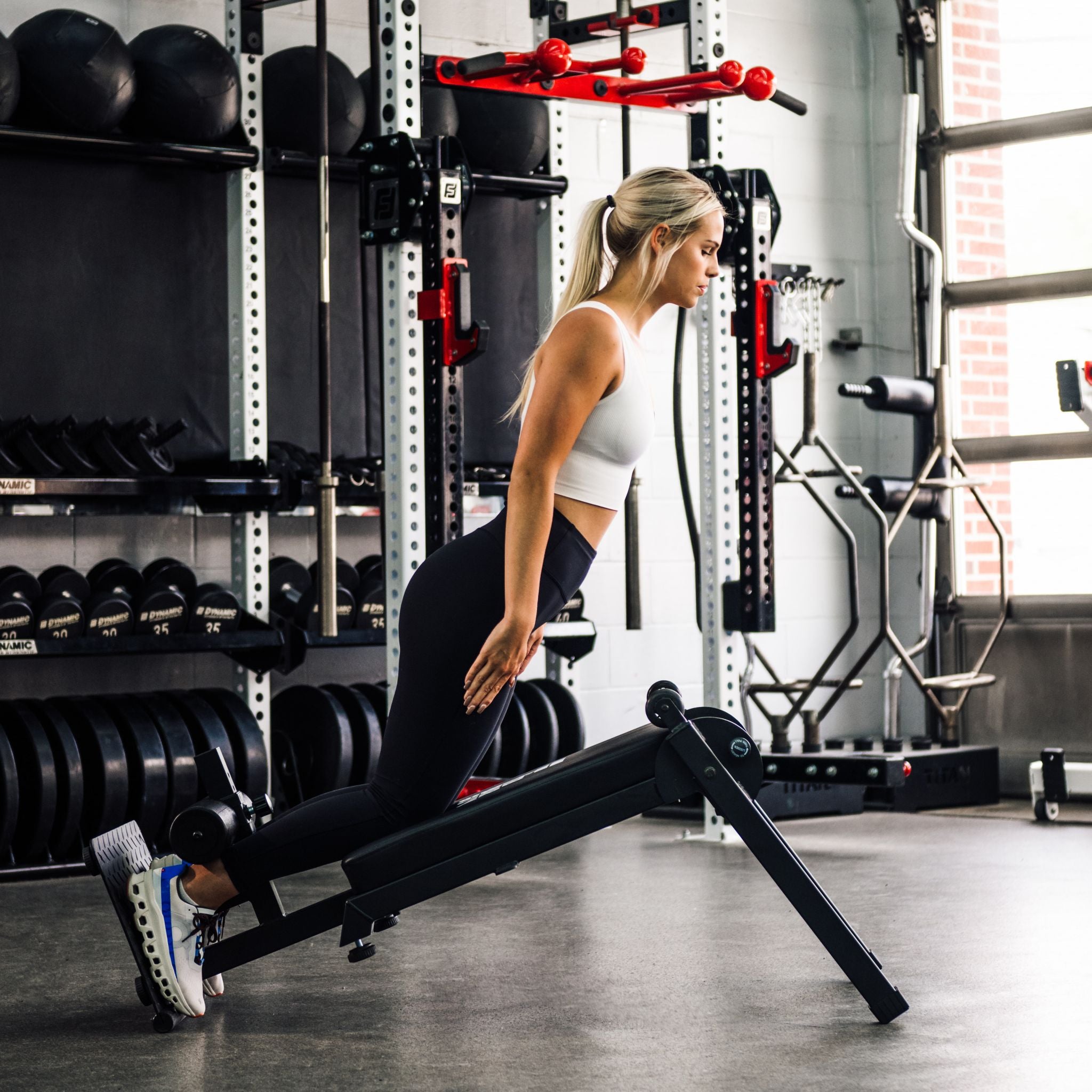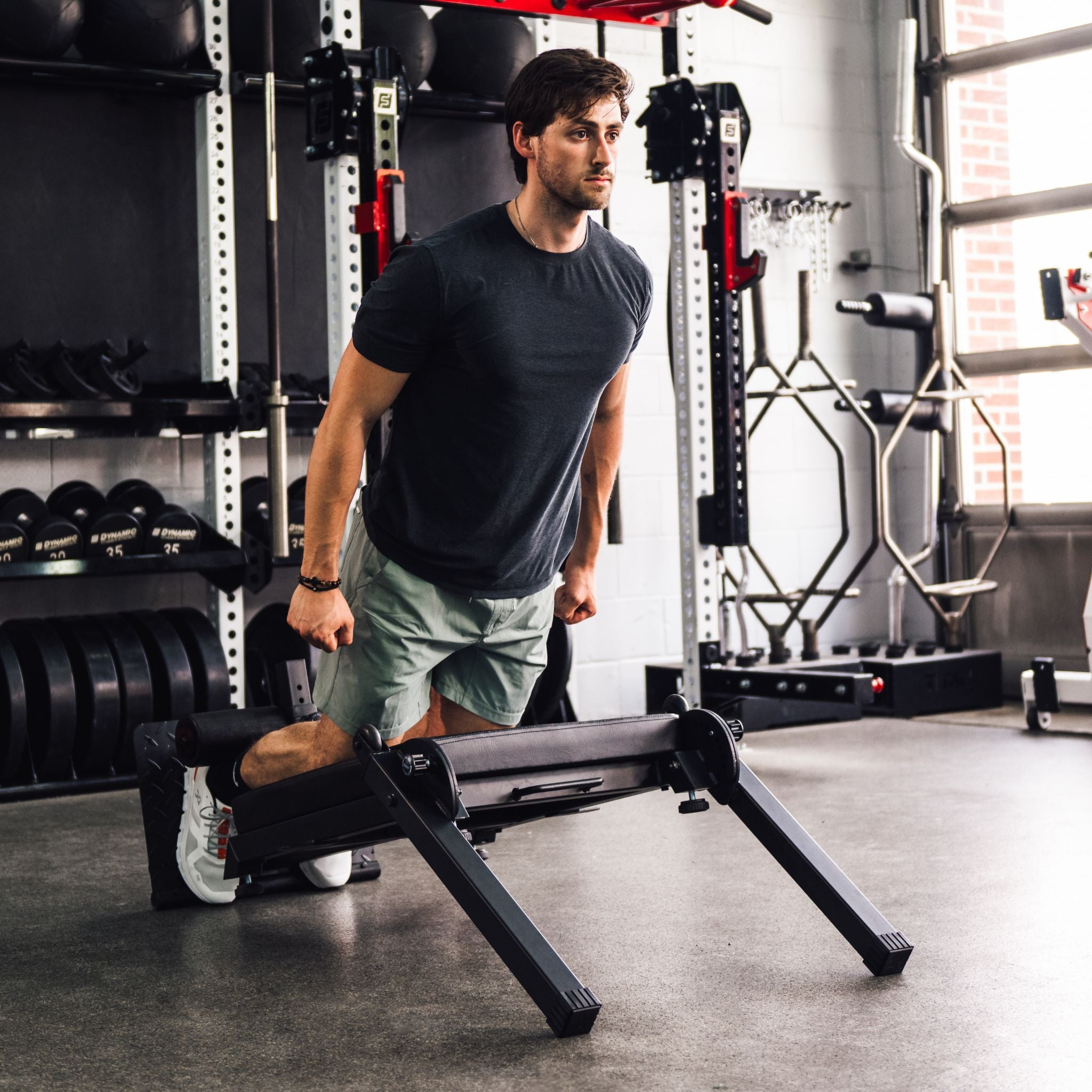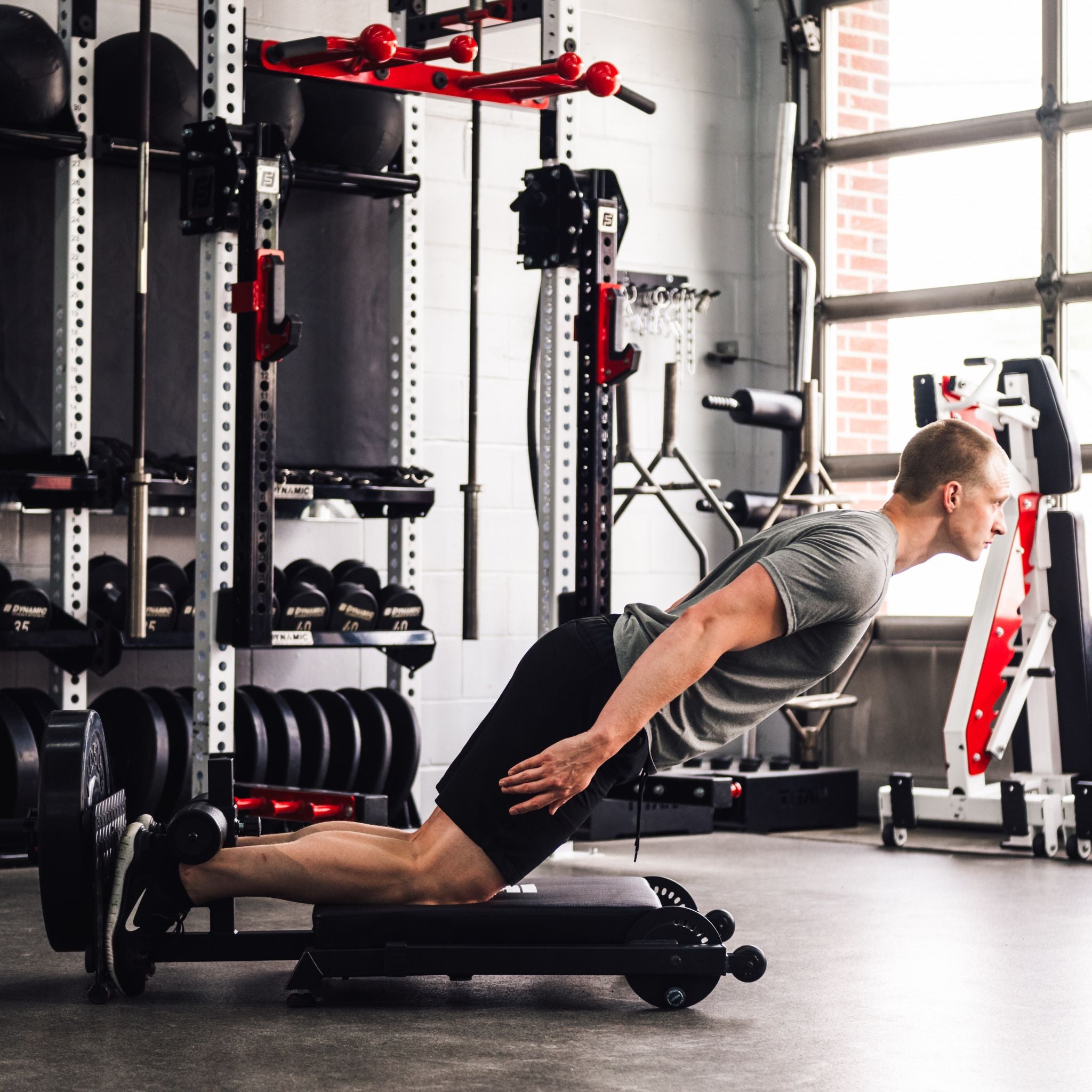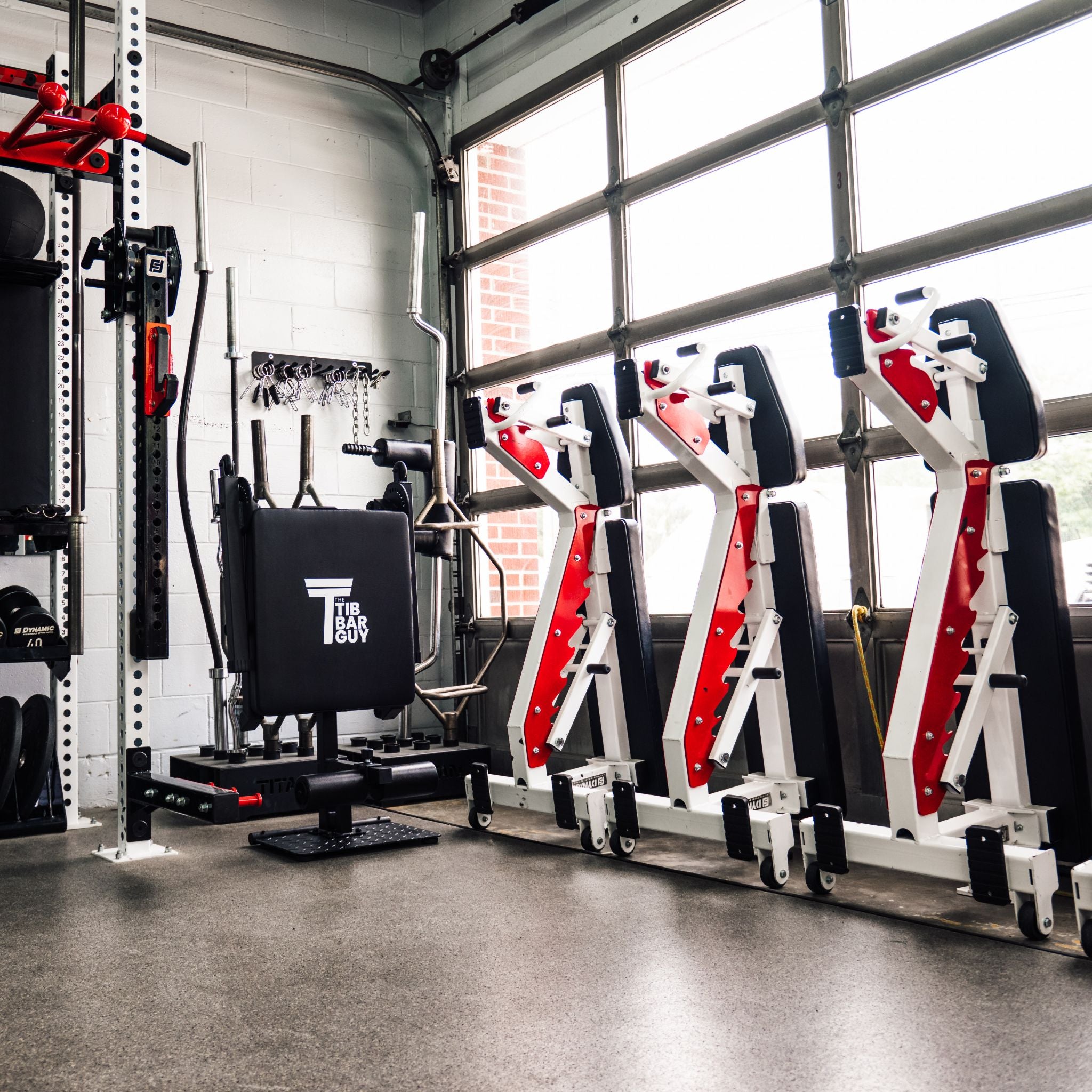 THE NORDIC PRO

---
Introducing The Nordic Pro, a Revolution in Full Range Nordic Curl Training!
We are taking Nordic Curl training to the next level with The Nordic Pro. 
Traditional Nordic Benches are challenging to use as a beginner because of the inability to regress during Nordic Curls.
The Nordic Pro has solved this issue by allowing beginners to highly trained athletes to perform Nordic Curls safely with perfect form by building strength at each of the eight levels of regression.
Being able to regress in a controlled and measurable way is extremely important to build muscle faster and help prevent injuries.  
The Nordic Pro can help reduce the risk of knee & hamstring injuries and improve your athletic ability!
ORDER THE NORDIC PRO TODAY - VERY LIMITED UNITS AVAILABLE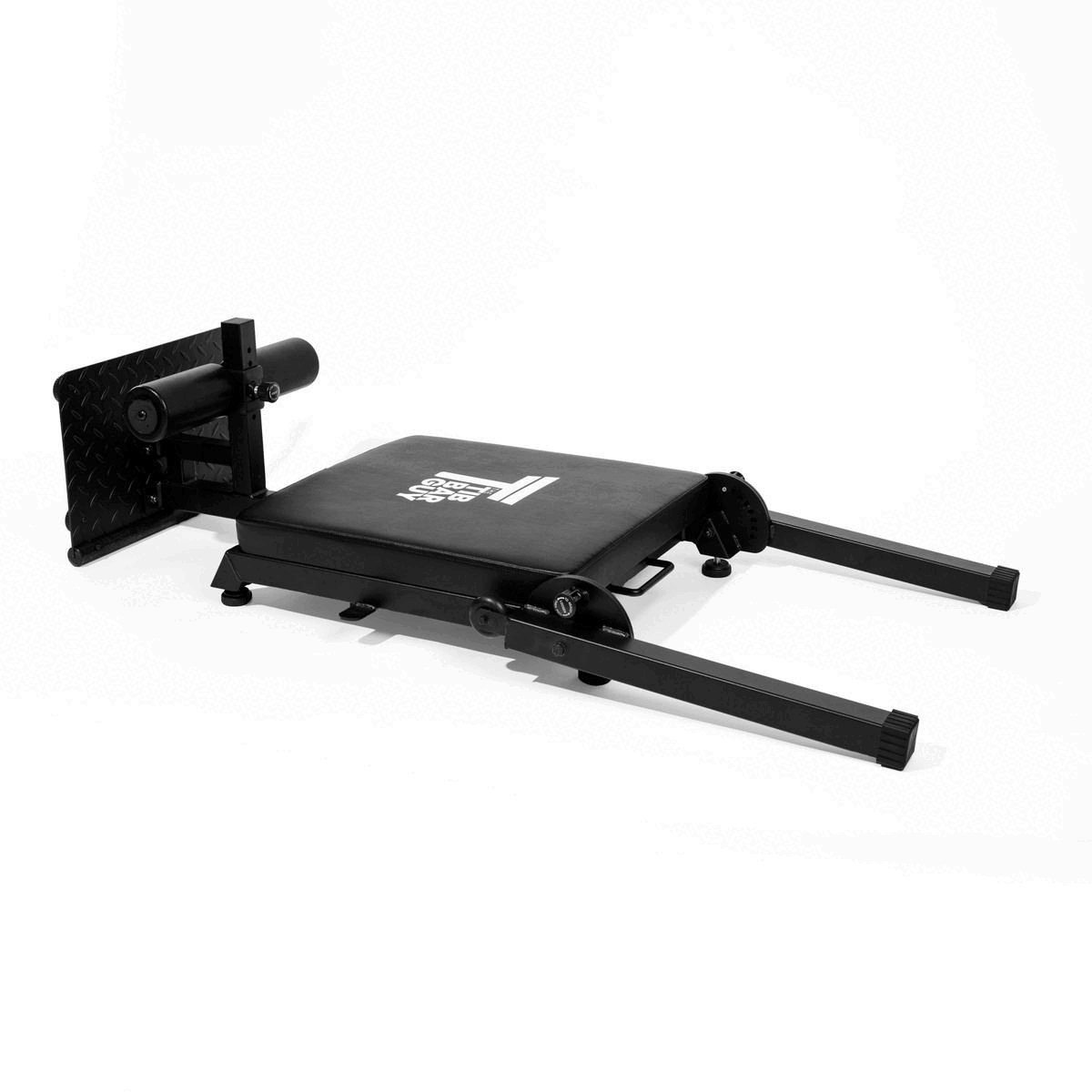 UNLIKE ANY OTHER NORDIC BENCH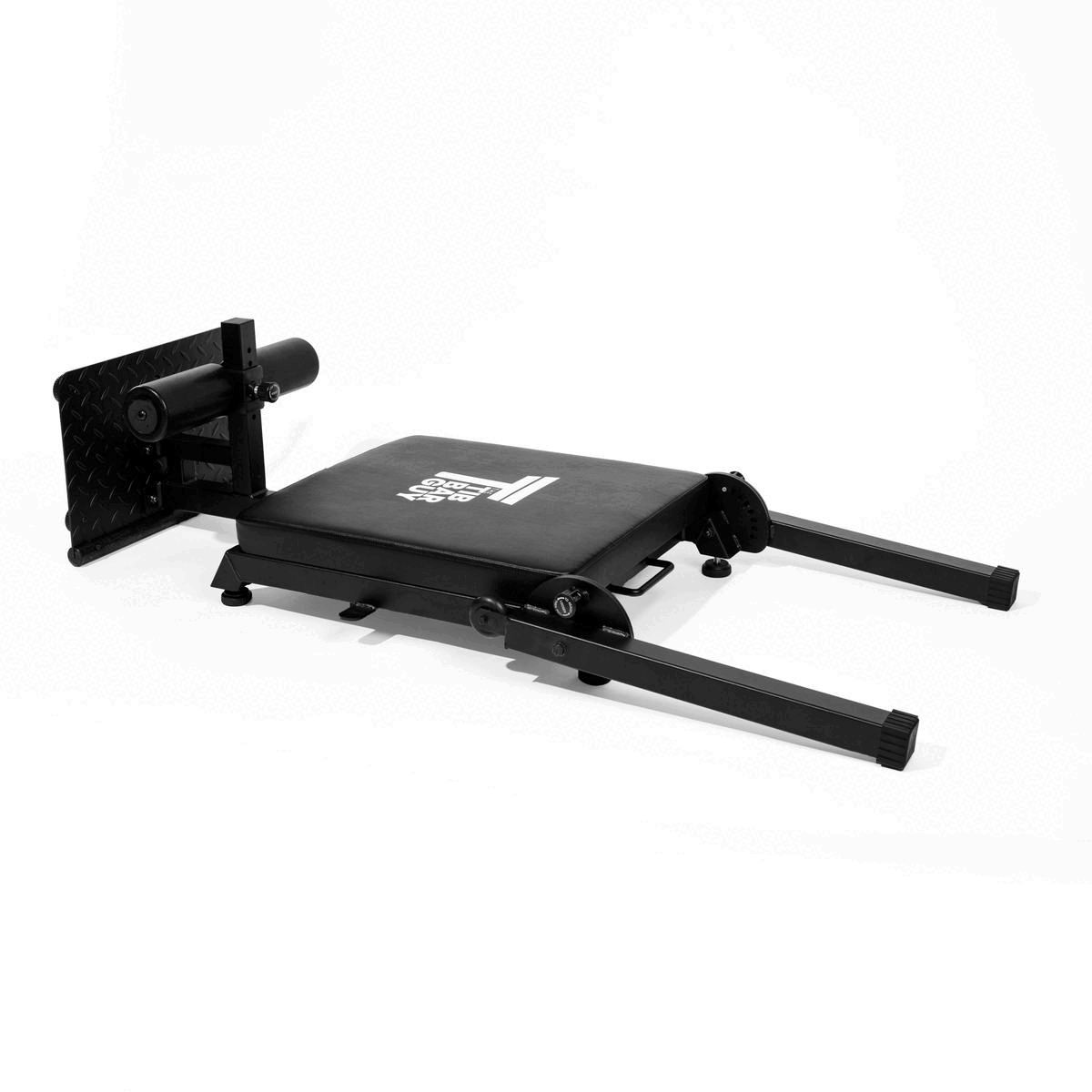 Full Range Nordic Curl Training
The Nordic Pro offers 8 Levels of Nordic Curl training making it perfect for beginners & pros looking to maximize their lower body training!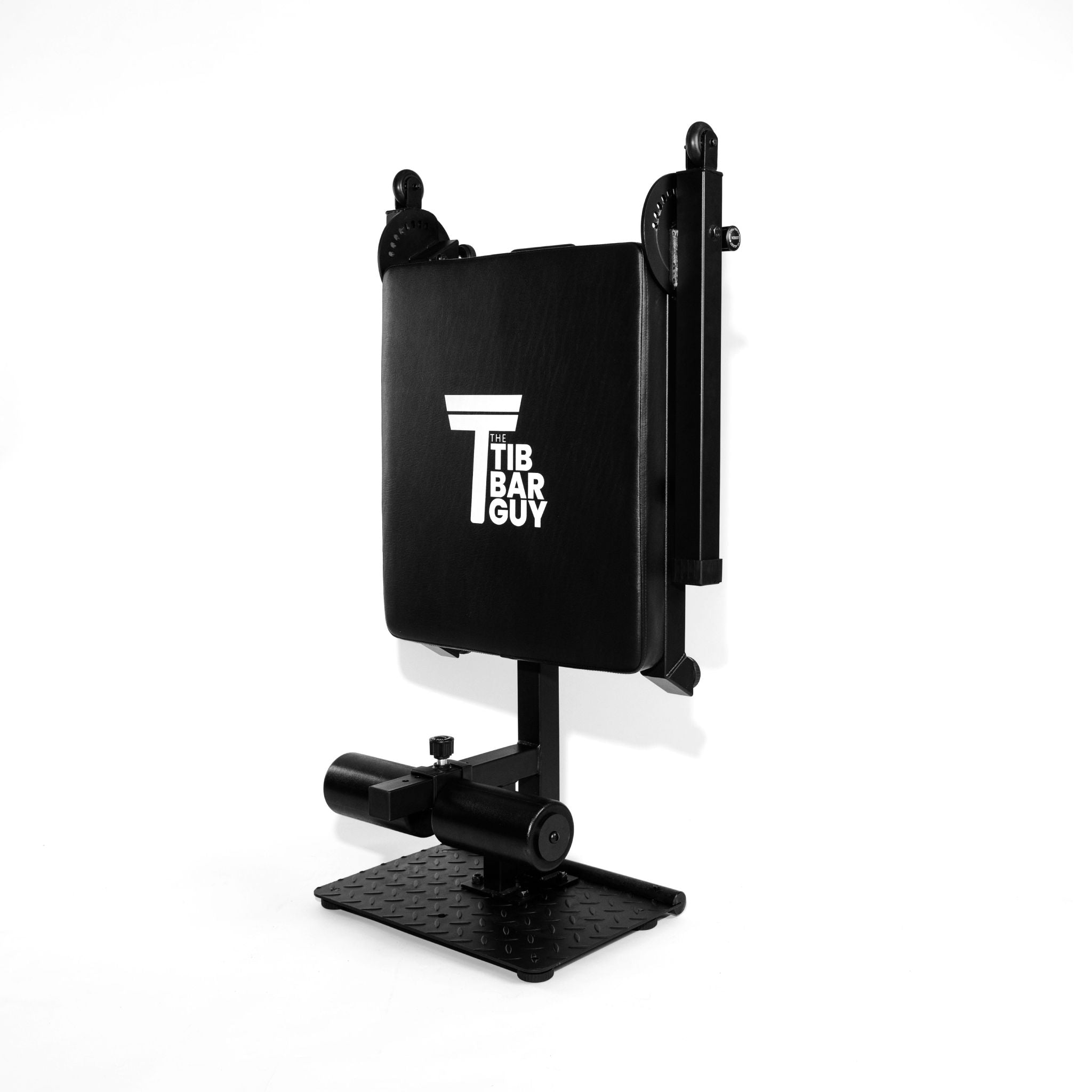 Innovative Design
Full Range Compact Nordic Bench ✔️
Vertical Storage ✔️
No Counterbalance Required ✔️
Perfect For Eccentric & Concentric Nordics ✔️
Commercial Grade ✔️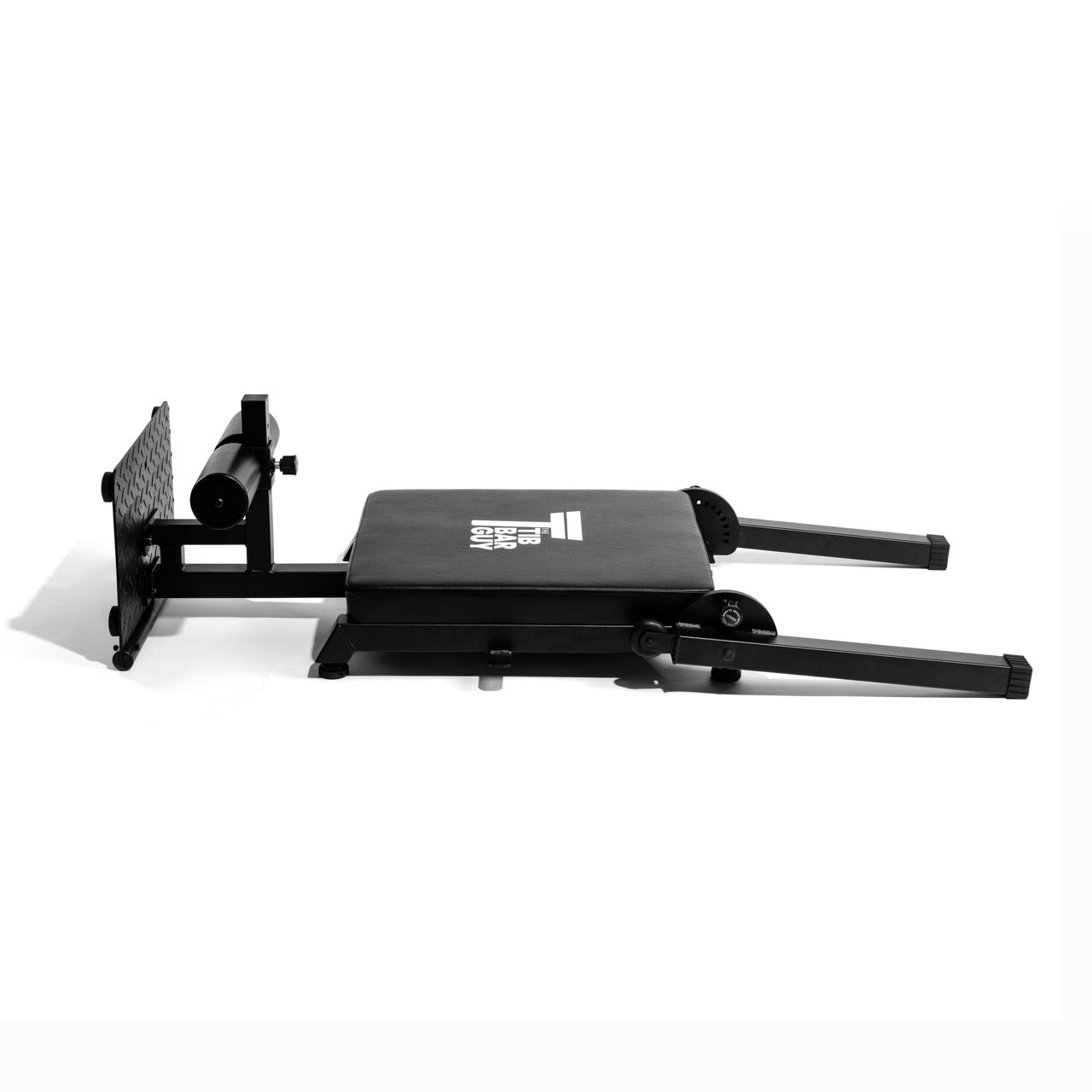 Commercial Grade without the Commercial Price
Secretly tested in a commercial gym for over a year The Nordic Pro is built to last & easy to use!
PERFECT FOR HOME & COMMERCIAL GYMS!
The Nordic Pro is flat out easy to use!
Lift Up ☝️
Adjust The Arms To Your Level 💪
Build World Class Hamstrings 🦿
This product has no reviews yet.
When will I receive my Nordic Pro?

All Nordic Pros ship Mid November!
What are the most notable innovations The Nordic Pro offers?

The Nordic Pro features several innovative features that allows it to stand out from the crowd!

Fully Regressible Compact Nordic Bench
No required counterbalance
No additional surface required for concentric Nordics
Vertical Storage
Is The Nordic Pro beginner friendly?

Yes! The Nordic Pro is designed for beginners & pros! Start at the highest regression and lower down as you build strength!
Are there size restrictions for The Nordic Pro?

Designed to accommodate users between 4'6"-6'8" in height.
How long does it take to assemble?

Less than 20 Minutes! The base with arms arrives fully assembled with the rear frame, foot plate, and ankle rollers needing to be installed.

Of course, if you need further assistance we are always available to give you a helping hand in the process!
Weight: 84 lbs
Height: 17"
Length: 62"
Nordic Pro length w/o Arms 48"
Width: 27"
Foot Plate Width: 19.5"
Loading Bar Length: 8"
Knee Pad Size 22"x25"
Knee Pad Thickness 2.5"
8 Nordic Adjustments 0°-25°
Heavy-Duty Steel Construction
Premium Weight Clamps Included
Commercial Grade Rubber Feet
Diamond Foot Plate
Commercial Grade Handle
Premium Wheels
Twist Pull Knobs
Easy Upright Storage
Detachable Loading Bar
Black Powder Coat Finish
Commercial Grade Foam Roller w/ 6 levels of adjustment
Patent Pending®
All products, excluding pre-order items, ship the next day, except for orders received on Saturday after 12pm EST or otherwise stated on the product listing. Orders received on Saturday after 12pm EST and Sunday will be processed on the next business day.

Shipping for the contiguous United States takes between 2-5 business days and is shipped through USPS®, UPS Ground®, or FedEx®.

Delivery details will be provided via email, which is sent after your order has been processed.
FOLLOW US @THETIBBARGUY
Share your #thetibbarguy training to be featured!
This product has no reviews yet.