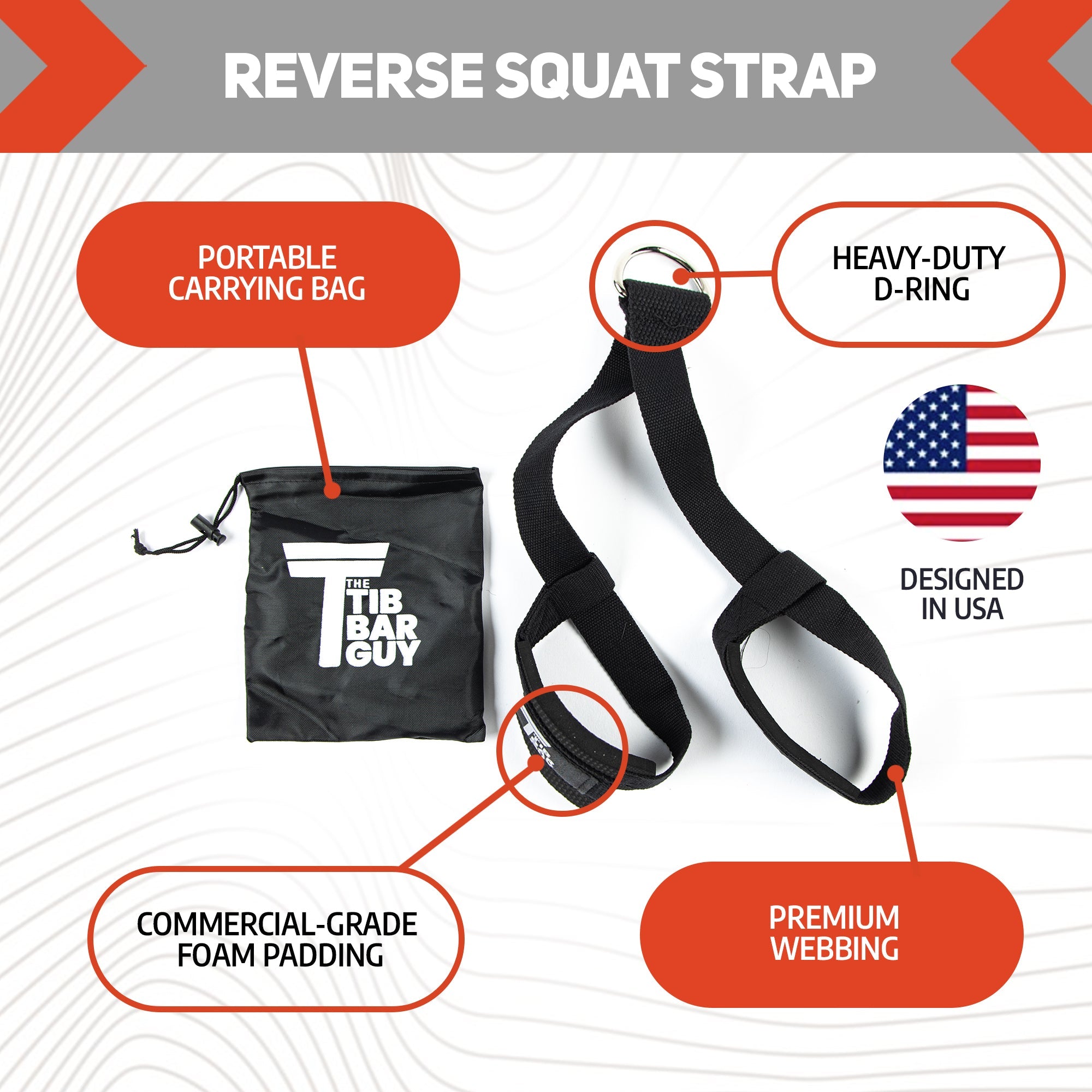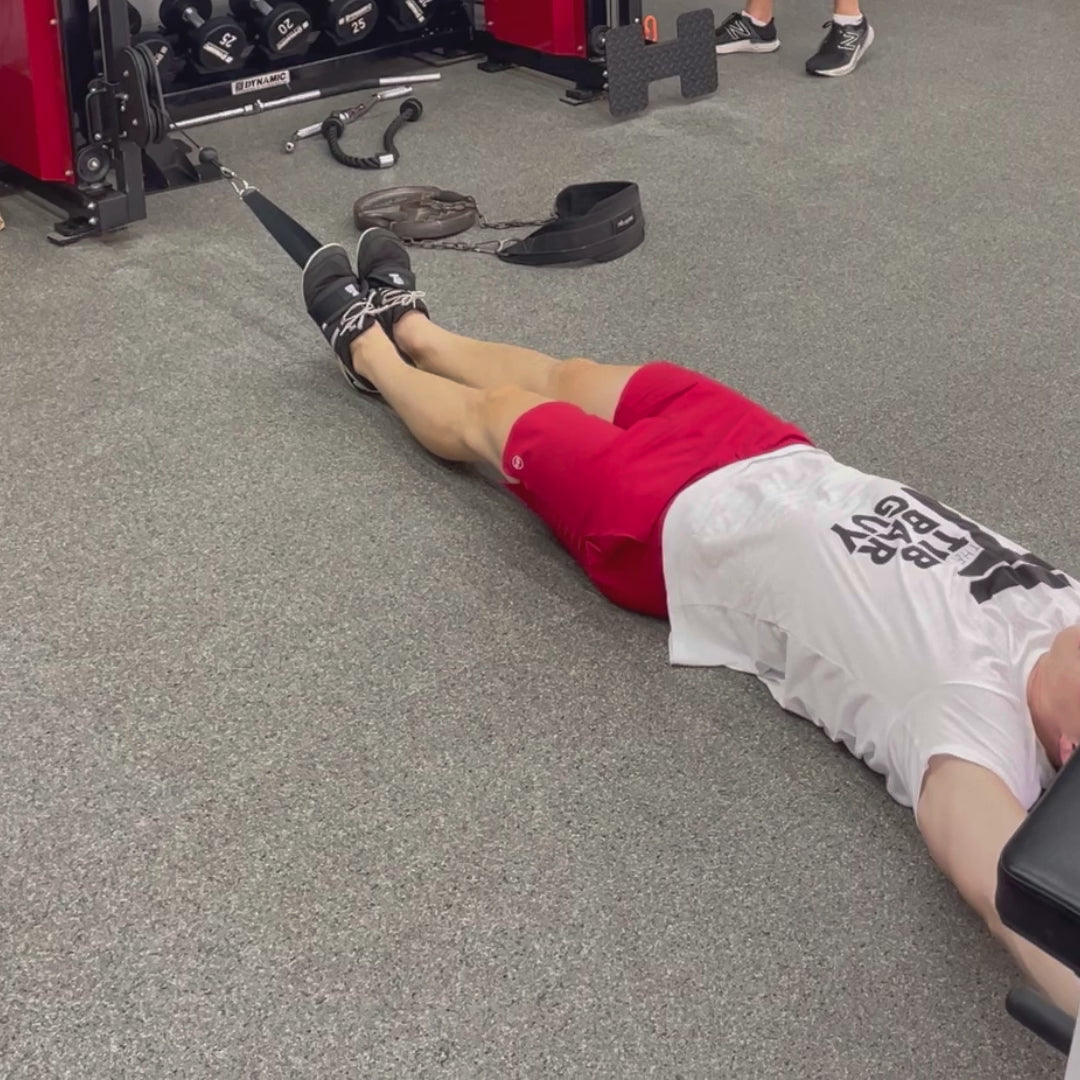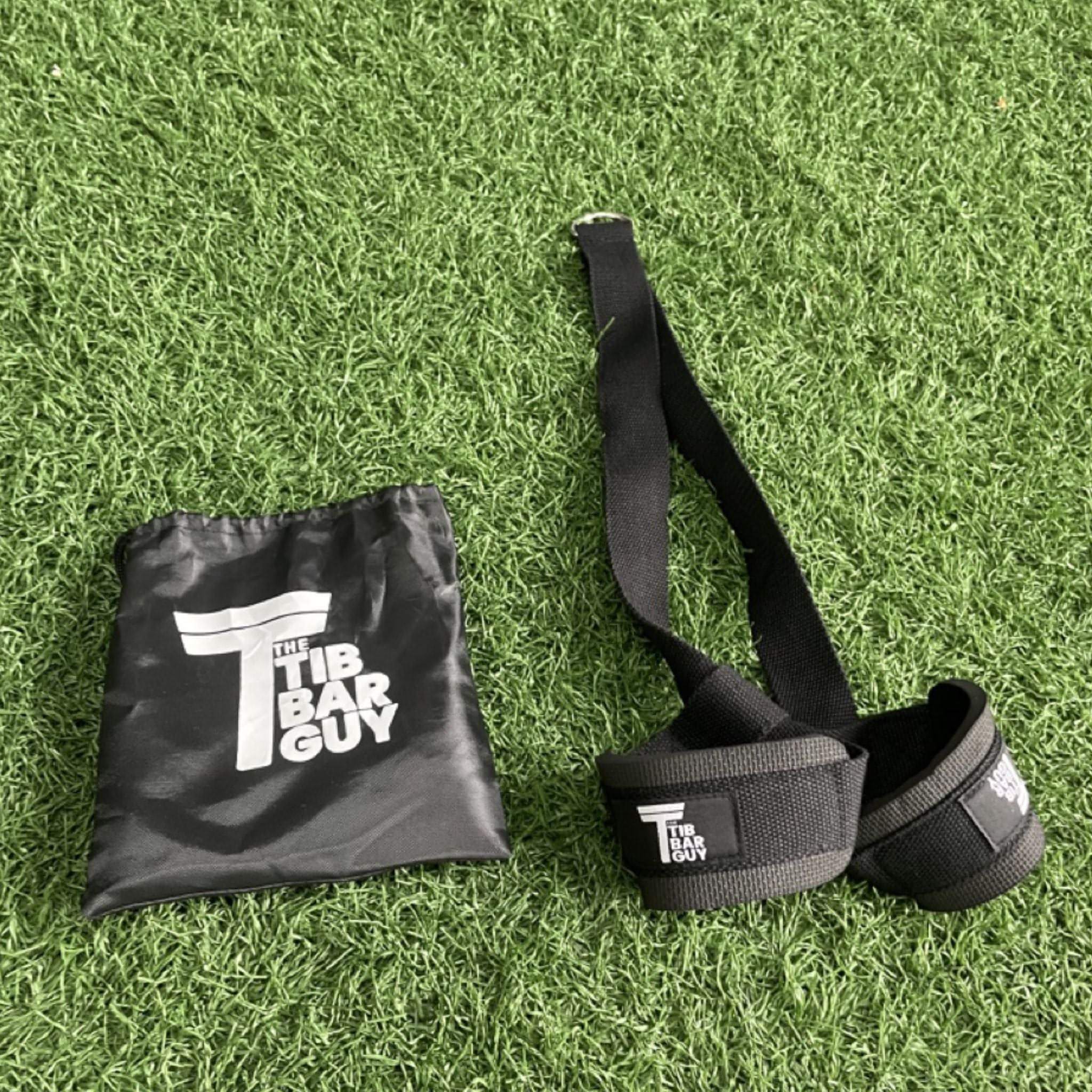 Reverse Squat Strap

---

Heavy Duty D-Ring / Durable Non-Slip Webbing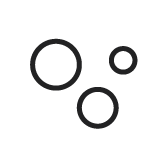 1/4" Neoprene Padding for Added Comfort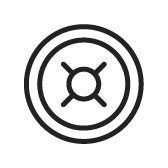 Perfect for KOT Exercises / AB Crunches & Cable Pull-Downs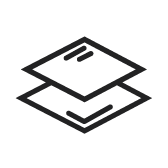 Made from Quality & Durable Materials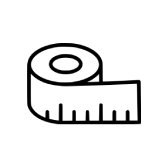 18 Inches in Length

The Tib Bar Guy Portable Carrying Bag
The Reverse Squat Strap - the answer to your Hip Flexor needs!
Our Reverse Squat Strap offers an incredibly portable solution for getting an excellent training session at an affordable price.

Perfect for reverse squats, tricep pull downs, bicep curls, single leg reverse squats, & so much more!
The Reverse Squat Strap is designed with commercial webbing material and a steel D-ring construction that is durable and ideal for commercial use! It is perfect for Knees Over Toes training, gyms, sports teams, Crossfit, group training, athletes, and physical therapists.
Training with The Reverse Squat Strap will help develop strong hip flexor muscles.
Your hip flexors are the muscles that are used to lift your legs when running or jumping.
The more you train your lower body, the stronger and heavier your legs become. Raising the legs up with your hip flexors inherently will require more strength.
Use the reverse squat exercise to allow your hip flexors to keep up with the rest of your body!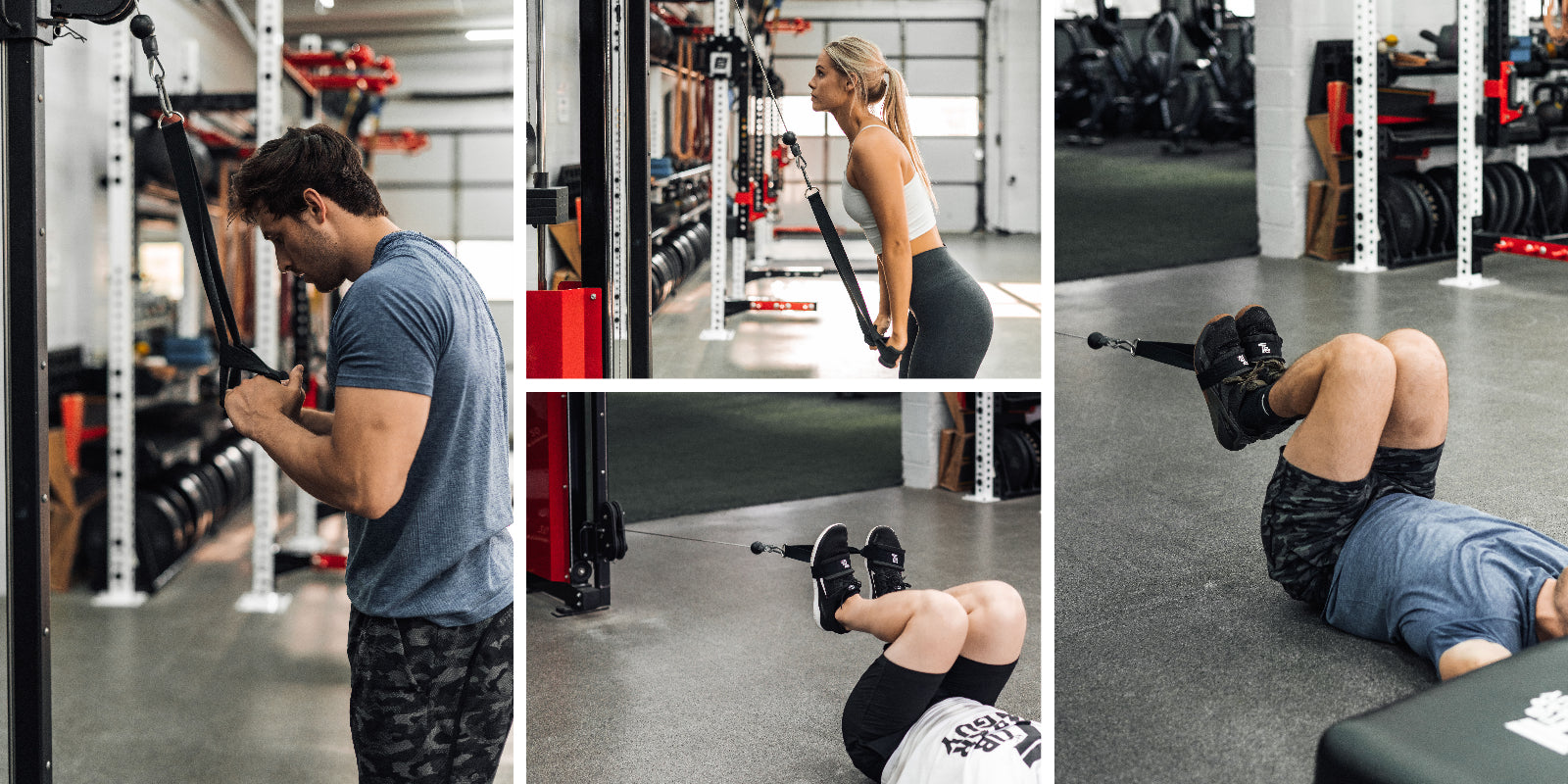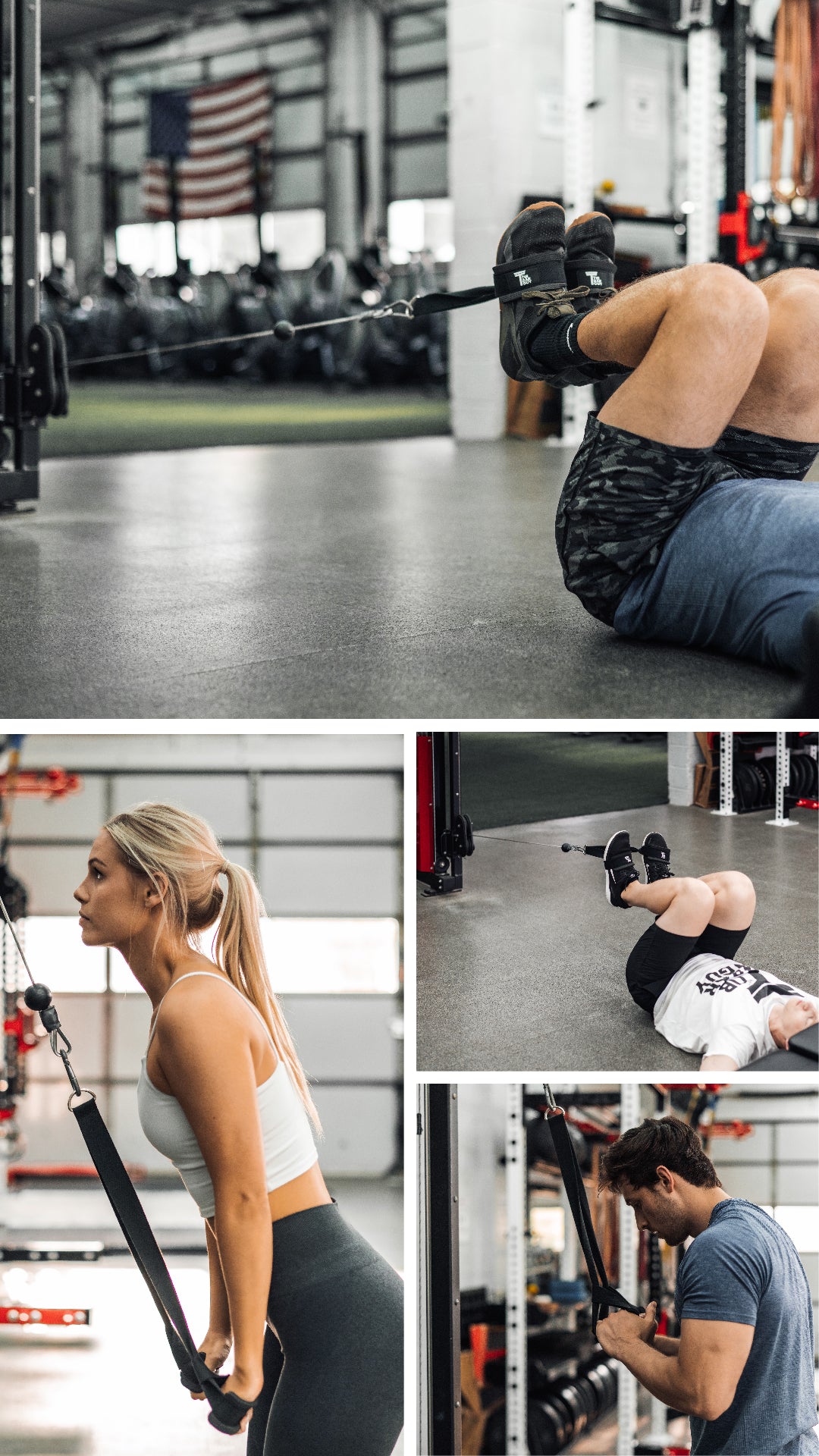 HIP FLEXORS, TRICEPS, CHEST, SHOULDERS, & MORE
HEAR FROM OUR CUSTOMERS
REVERSE SQUAT STRAP REVIEWS
THE REVERSE SQUAT STRAP FAQ's
What is a Reverse Squat Strap?

The Reverse Squat Strap is a training device used to train your hip flexors, triceps, lats & so much more!
How to use The Reverse Squat Strap.

Please see click HERE to watch on YouTube!
Can I use The RSS barefoot?

Yes, it works great barefoot also!
What exercises do you perform with The Reverse Squat Strap?

Reverse squats. This strap was designed specifically for reverse squats! A multitude of other exercises. Including cable pulldowns, face pulls, tricep extensions, etc.
Reverse Squat Strap Gear Specs

Weight: .5 lbs
Length: 18in
Heavy Duty D Ring
Durable Non Slip Webbing
Premium Padding
Travel / Carrying Bag
Shipping

All products, excluding pre-order items, ship the next day, except for orders received on Saturday after 12pm EST or otherwise stated on the product listing. Orders received on Saturday after 12pm EST and Sunday will be processed on the next business day.

Shipping for the contiguous United States takes between 2-5 business days and is shipped through USPS®, UPS Ground®, or FedEx®.

Delivery details will be provided via email, which is sent after your order has been processed.
FREQUENTLY BOUGHT TOGETHER
FOLLOW US @THETIBBARGUY
Share your #thetibbarguy training to be featured!
This product is rated 5.0 of 5.0 stars.
It has received 2 reviews.