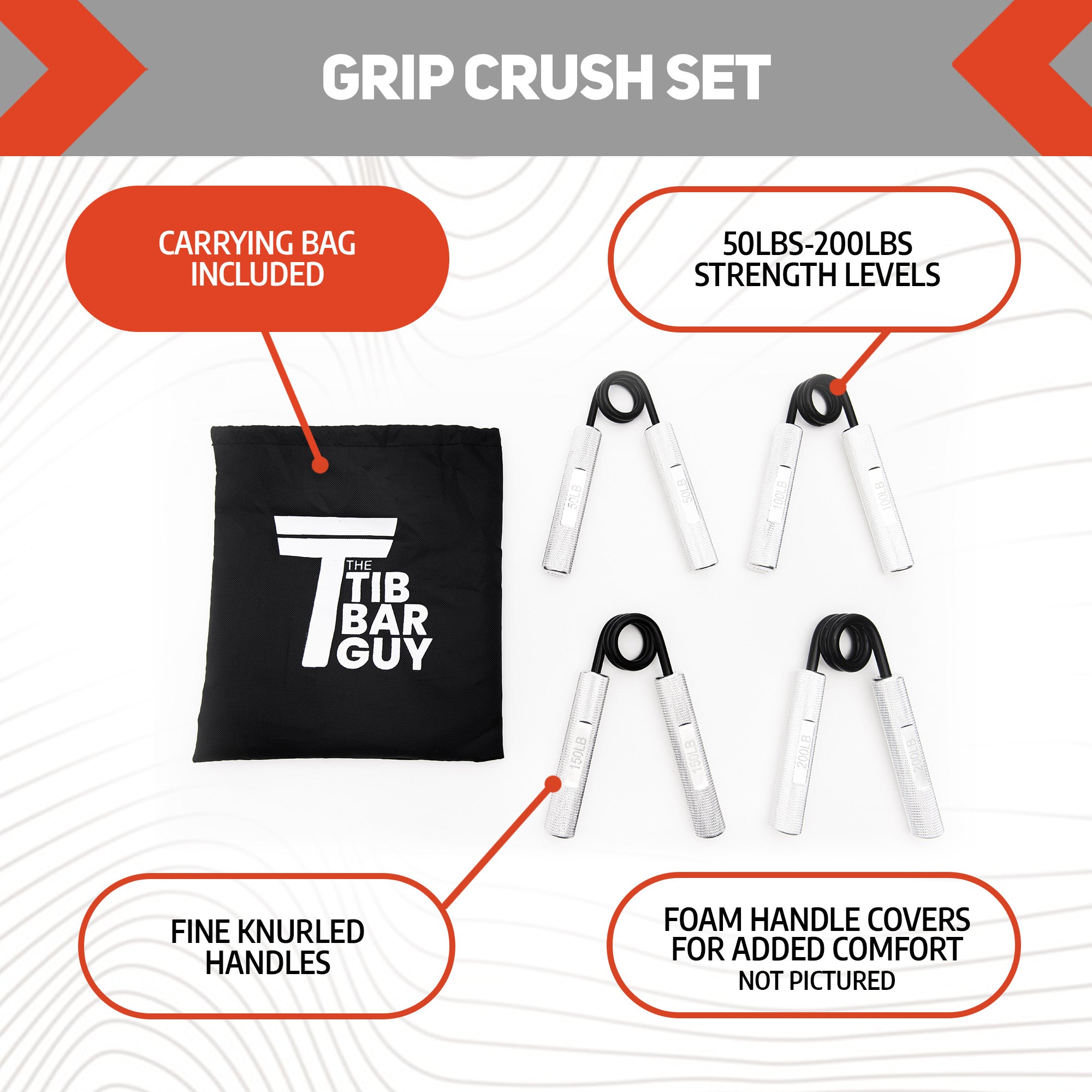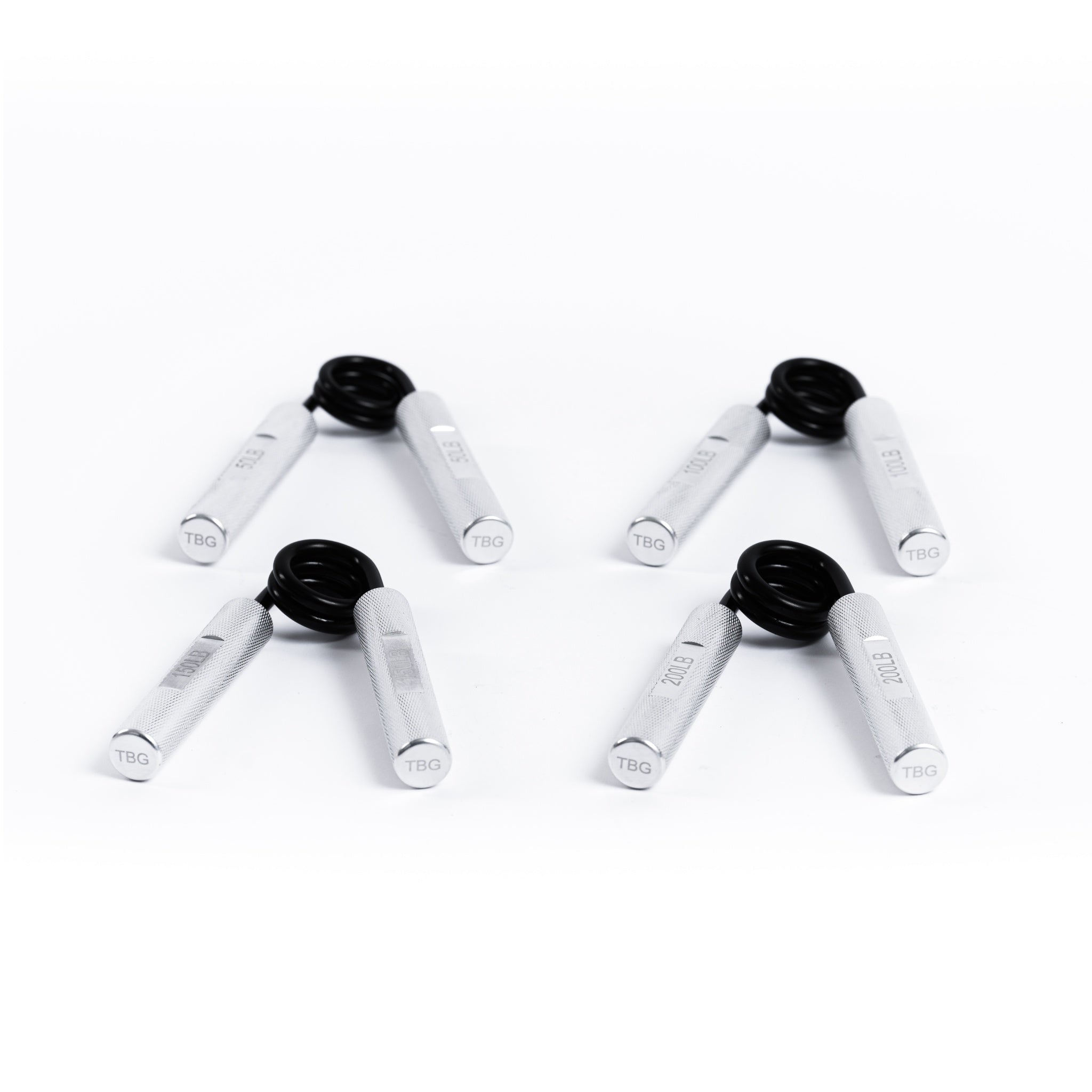 Grip Crush Set
---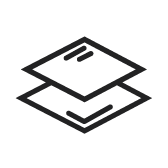 Heavy Duty Aluminum Construction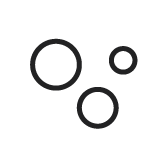 Foam Handle Covers For Added Comfort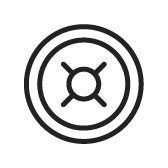 50-200 lbs Strength Level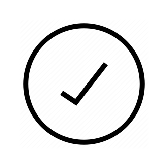 Perfect For Home Gyms
Introducing The Grip Crush Set, the ultimate hand strengthening tools designed to enhance your grip strength and forearm muscles.
Whether you're an athlete, fitness enthusiast, or just seeking to improve your everyday grip, these compact handheld crushers ranging from 50 to 200 lbs are perfect for your fitness journey.
Crafted from solid aluminum and include foam handle covers for added comfort, our grip crushers work for all fitness levels, from beginners to pros.
Simply squeeze the ergonomically designed handles together, and feel the burn as your hand muscles work in tandem to conquer the resistance.
With regular use, you'll experience improved grip strength and enhanced endurance, empowering you to perform better in sports, weightlifting, and everyday activities.
What is the purpose of grip crushers?

Grip crushers are designed to strengthen your hand and forearm muscles, leading to improved grip strength and endurance.
How many levels are there?

The Grip Crush Set comes with 4 individual grip crushers ranging from 50 lbs, 100 lbs, 150 lbs, and 200 lbs.
How do I use grip crushers effectively?

Using grip crushers is simple and straightforward. Just hold the device in your hand and squeeze the handles together firmly. This action engages your hand and forearm muscles, and you can repeat the squeezing motion for a desired number of repetitions. Start with a comfortable resistance level and gradually increase it as your grip strength improves.
Can I use grip crushers for rehabilitation purposes?

Yes, grip crushers can be beneficial for hand and forearm rehabilitation. However, if you have any existing hand or wrist conditions or are recovering from an injury, it's crucial to consult with a healthcare professional or physical therapist before using grip crushers
How often should I use grip crushers?

For optimal results, it's recommended to incorporate grip crushers into your routine two to three times per week. However, like any exercise, it's essential to allow your muscles to recover adequately between sessions.
Grip Crush Set Gear Specs

Weight: 2 lbs
Strength Levels 50-200lbs
Aluminum Construction
Foam Handle Covers
Compact Design
No Tools Required
Travel Bag Included
All products, excluding pre-order items, ship the next day, except for orders received on Saturday after 12pm EST or otherwise stated on the product listing. Orders received on Saturday after 12pm EST and Sunday will be processed on the next business day.

Shipping for the contiguous United States takes between 2-5 business days and is shipped through USPS®, UPS Ground®, or FedEx®.

Delivery details will be provided via email, which is sent after your order has been processed.
FOLLOW US @THETIBBARGUY
Share your #thetibbarguy training to be featured!
This product has no reviews yet.